Jun 12, 2022 07:57 PM Central
AromaSharing LLC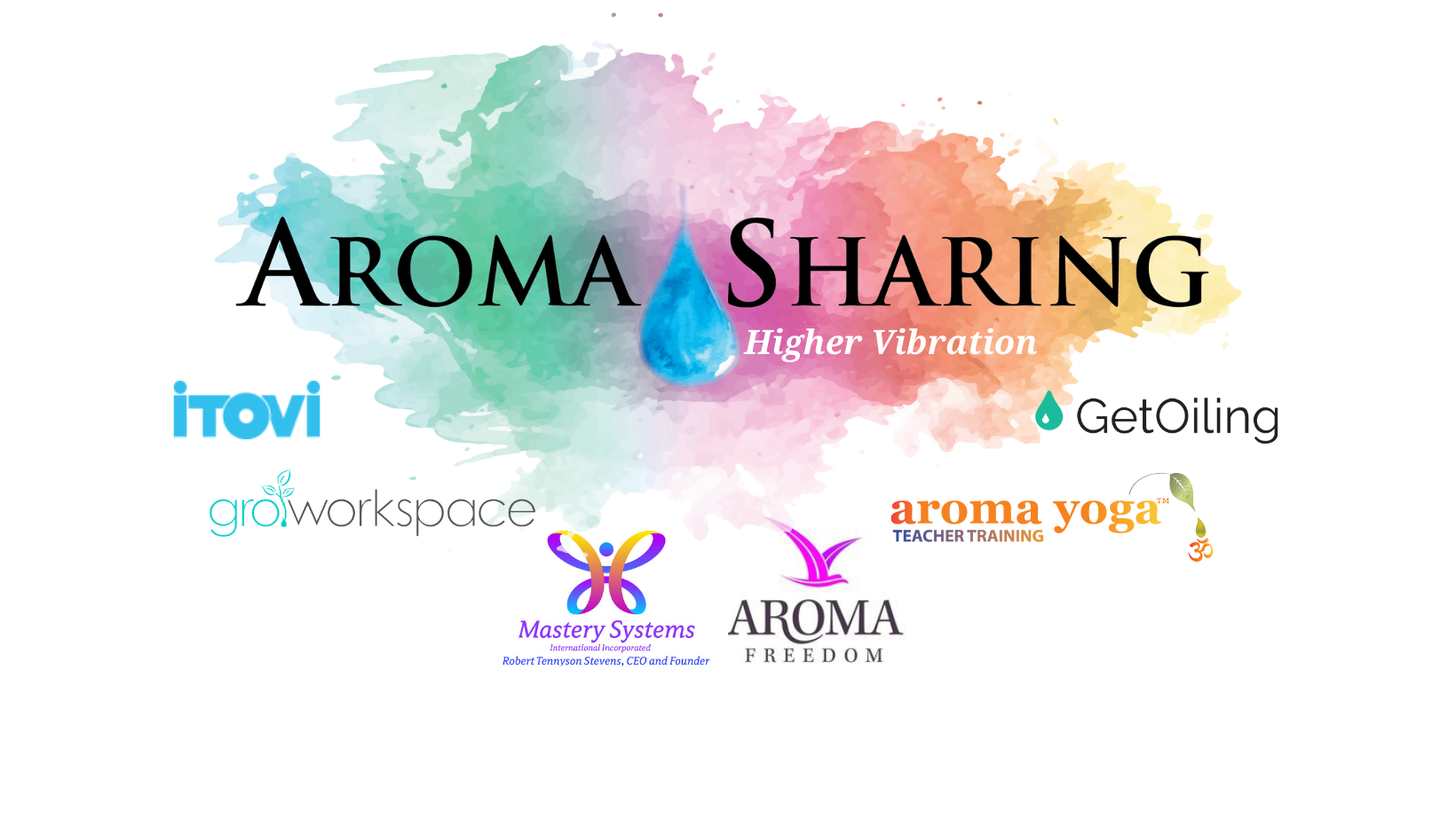 Welcome to the AromaSharing email updates! We will feature AromaSharing news, vendor and ` ` sponsor spotlights!
This is our last Vendor email! I hope you have enjoyed meeting our wonderful vendors! If there is a pressing announcement, you may get another email or two. Thanks for being with us via email an hope to see you in Salt Lake City or online! 🥰
Quick Reference Guide:
Live Event Tickets: June 14-15
Tickets Here
Ticket Sales end Monday June 13 @ 11:30pm
(Mountain). Tickets available at the door!
Online Event: June 15 (8pm Mountain) - June 26 (9pm Mountain)
Online Shopping
🥗 ☕️ Food Trucks! Falafel Tree, Garden O'Veaten, Annie's Crepes and Cakes, Buzzed Coffee. Be prepared to have your taste buds tantalized!!! Wide variety of food and drink!! No need to leave the Fairpark to eat!!
Just a reminder of our AromaSharing Bus Stops and routes!
Bus hours: Tuesday June 14 - 8:30am-9:30pm; Wednesday June 15 - 7:30am-5pm
Buses will pick up at each location every 1/2 hour.
1) Little America Hotel (500 S Main)
2) Marriott Hotel (Bus stop on 100 South side of the hotel. Hotel address is 75 South West Temple)
3) 400 West South Temple Parking Lot (across from Vivint)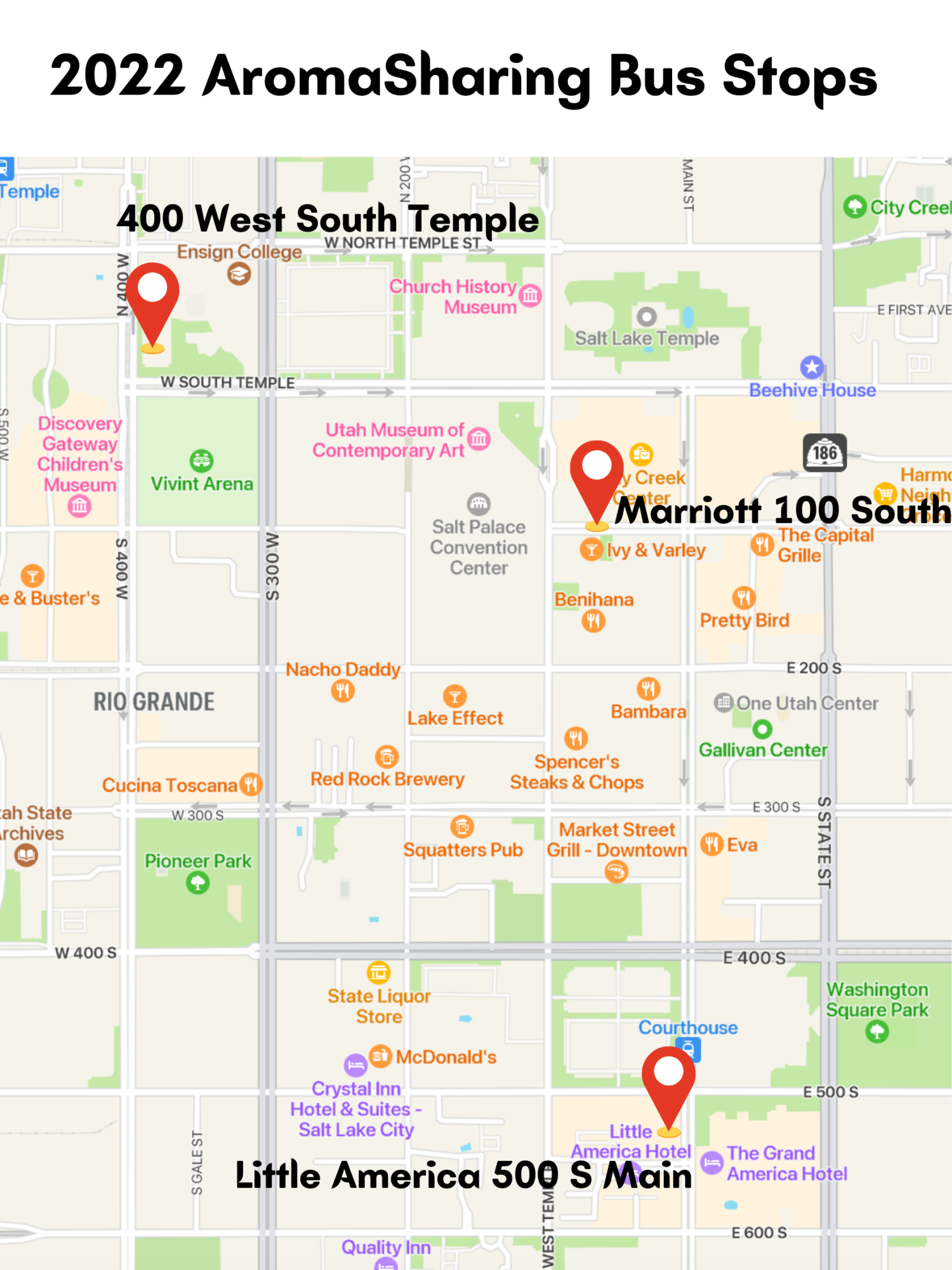 See you in Salt Lake (2 days!!) and enjoy meeting some of our vendors!
Kathaleen May & Sandra Bolognia
This is our 4th Vendor Spotlight email!!
Sponsor Spotlight #1
HERE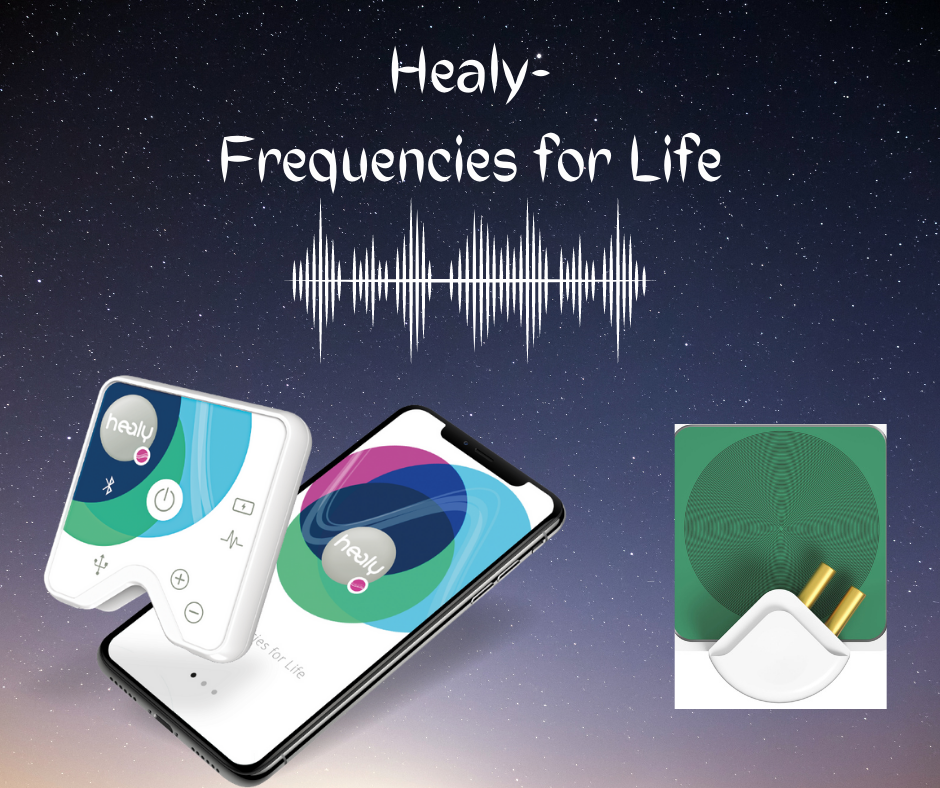 High Vibes Team-Healy-
(Rev Lindsay Babich, Darlene de la Plata, Sandra Bolognia, Anita D'Hondt, Judy Gillum, Kathaleen May)
Each of the more than 70 Trillion cells in your body has a frequency for optimal health, like tuning in to a radio station, and the Healy helps you tune your dial back to an optimal frequency specific to you. It does this through a quantum sensor which helps the Healy suggest programs and frequencies needed to return cells to homeostasis. Using Healy along with our amazing essential oils gives our bodies a distinct advantage!
Currently Healy delivers over 144,000+ frequencies to assist you in the areas of beauty, fitness, sleep, learning, emotional and mental well-being, energy balancing, chakras and meridians. It is compact and wearable.
The Healy Coil allows you to use the Healy without wristbands and wires for most applications giving you freedom and ease of use like never before! Healy-Bringing the future of energetic medicine to the present moment.
➡️ Specials available for June!! Ask us to tell you about them!
**Buy a Healy from us through June 26 and be entered to win a Healy Watch with a 3 month subscription. Multiple chances to win! ($231 value!)**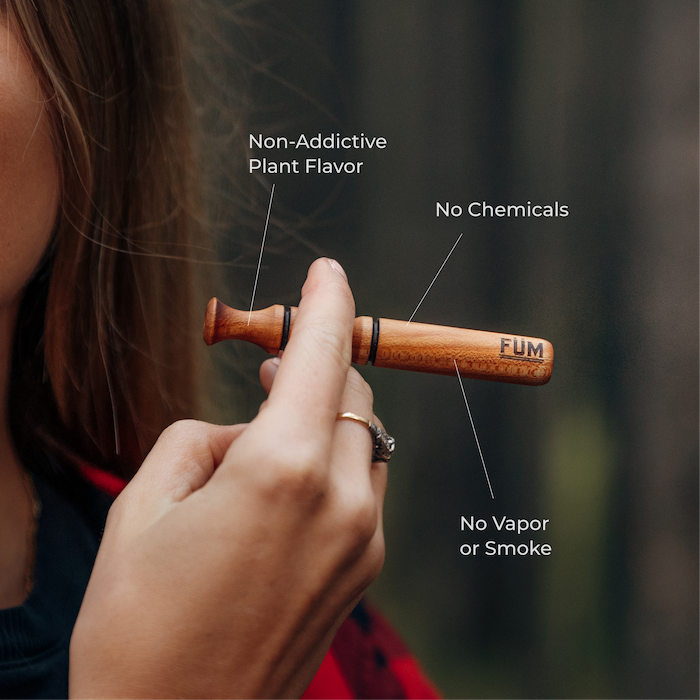 Füm (Braeden & Hannah Pauls)
Füm is an all-natural non-electronic wooden essential oil inhaler that doesn't vaporize or change the state of essential oils when you inhale. Utilize essential oils on a Core that is placed into the end of a Füm. By breathing through the mouthpiece and out through your nose, your olfactory system in your nasal cavities absorb the natural benefits of essential oils much quicker and more naturally than other methods, like a diffuser.
Unlike a diffuser that vaporizes essential oil and spreads it thinly through a wide room, Füm takes a more natural approach, leaving the oils in their natural state and providing the benefits of essential oils much quicker versus sitting in a room with a diffuser for up to 2 hours.
Use Füm™ for respiratory support, immune-boosting, mood-regulation and congestion relief. Füm has helped many quit smoking/vaping. Füm is a safe, effective way to personally utilize essential oils! Shop us ONLINE ONLY starting June 15 @ 8pm (Mountain) here:
https://aromasharingonline.com/page/2022-vendor-fum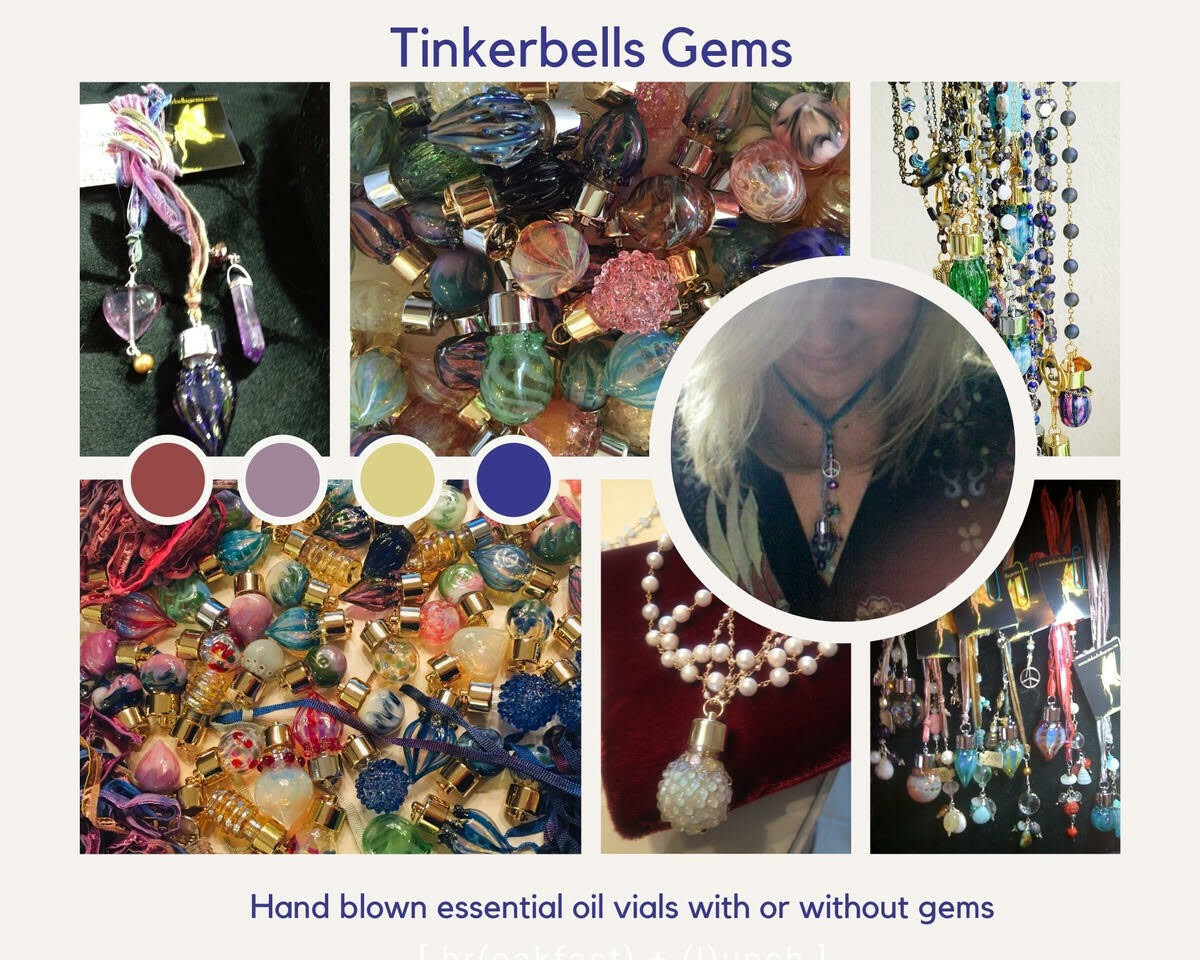 Tinkerbells Gems-(Sandra Bolognia)
It all started 17 years ago when I wanted something beautiful in which to carry my precious oils. A famous Feng Shui expert taught me how to energize my gems back in 2008, I took it a step further from my own experience. This is the process with my creations:
I purchase gems and finding from vendors who I have known over 30 years of being a rock hound and member of gem and mineral society. I wash them with intention that they are cleansed and hold the highest intention and benefit for the person who wears it, or receives as a gift. I place them in the sunlight to charge them. I finish by diffusing essential oils over them. When I have finished, I receive a name or oil that resonates or enhances your chakras that are assisted by using the piece.
I have two lines of jewelry: Tinkerbells Gems which is my hand blown vials can be purchased alone or on a necklace. And the Earthing Tools line is my diffusing line and are created in the same process and the gems from my Tinkerbells Gems Necklaces. I cleanse, bless and energize the gems. I hope you find a unique piece for you or your loved one.