Jun 6, 2022 03:17 PM Central
AromaSharing LLC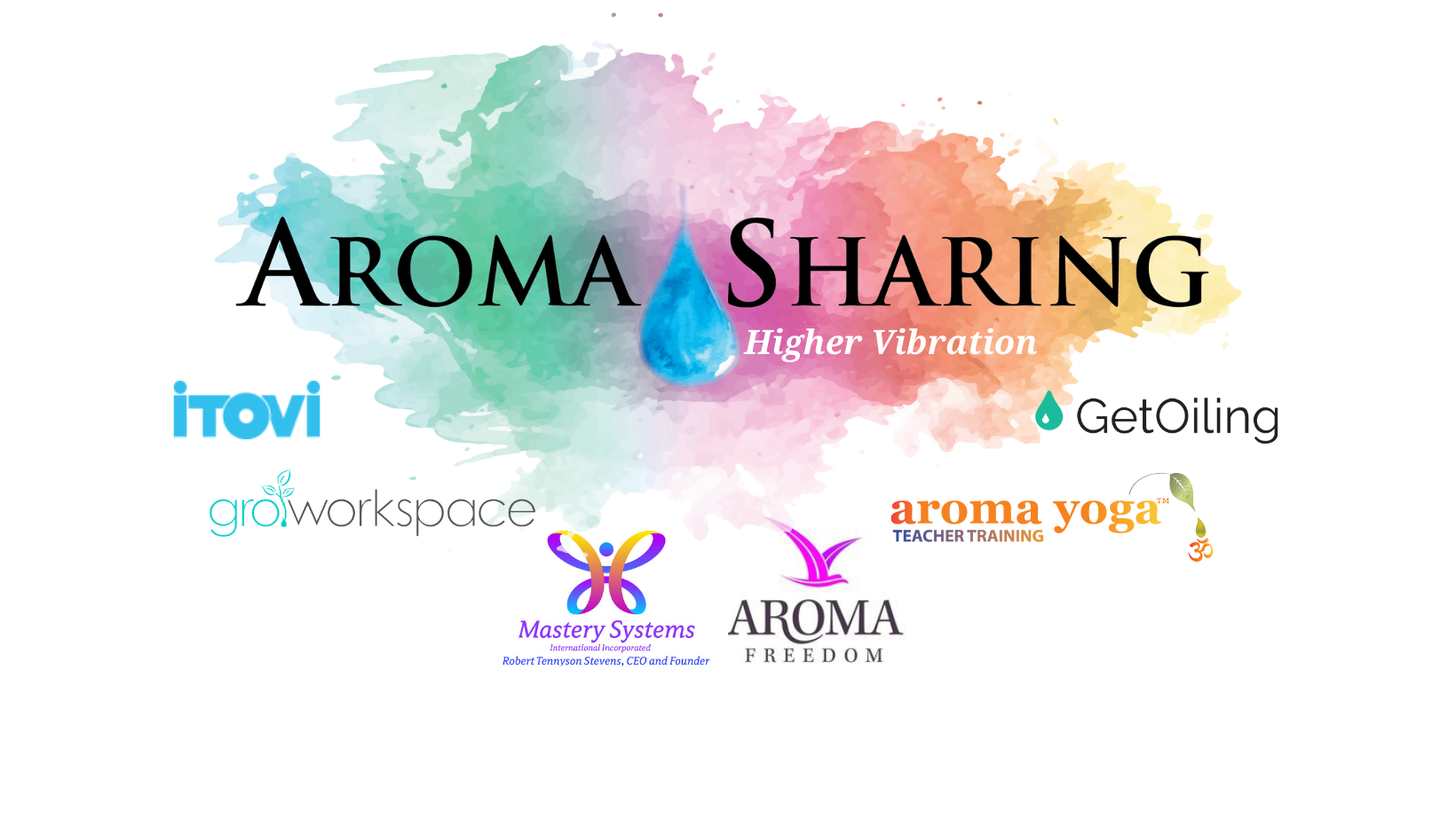 Welcome to the AromaSharing email updates! We will feature AromaSharing news, vendor and sponsor spotlights!
Quick Reference Guide:
AromaSharing Auction benefitting the Young Living Foundation Auction Site

(Ends Midnight June 7)
Online Event: June 15 (8pm Mountain) - June 26 (9pm Mountain)
Online Shopping
See you in Salt Lake (so soon! Eek!) and enjoy meeting some of our vendors!
Kathaleen May & Sandra Bolognia
This is our third Vendor Spotlight email!!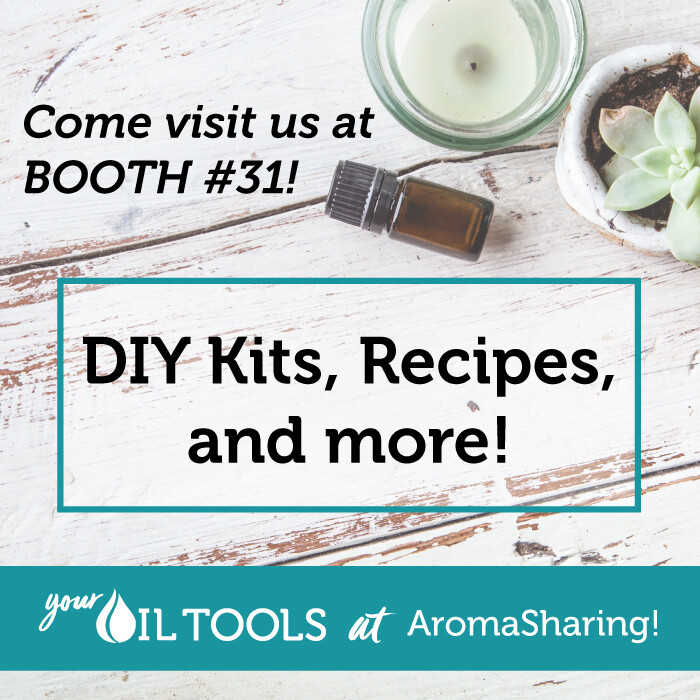 Your Oil Tools (Steve Kesselring)
We are so excited to show you our top DIY Kits and Recipe Booklets! We might even have a few surprises for you. We can't wait to see you at Booth #31! Say hello to Steve for a chance to win our AromaSharing giveaway! (LIVE ONLY)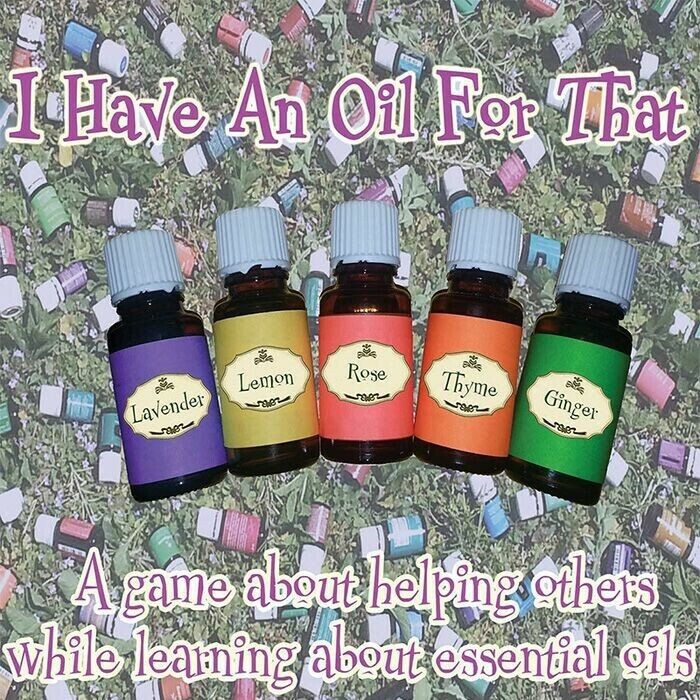 "I
Have an Oil For That" Game
(Lei Ann Nichols)
Play the "I Have An Oil For That Game"
and have fun learning about the uses and benefits of essential oils while interacting and bonding with others! …and it's great hearing players talk about their experiences with the oils!
Special pricing, free shipping and a free gift with every order while supplies last!
This game is a fun compliant way to learn about essential oils while building confidence and relationships .
Entertaining for everyone (kids & adults) whether new to essential oils or not. I've been an oiler for 9 years and I still learn something new every time I play! We've sold 100's of games and have had nothing but rave reviews from our customers! (ONLINE ONLY)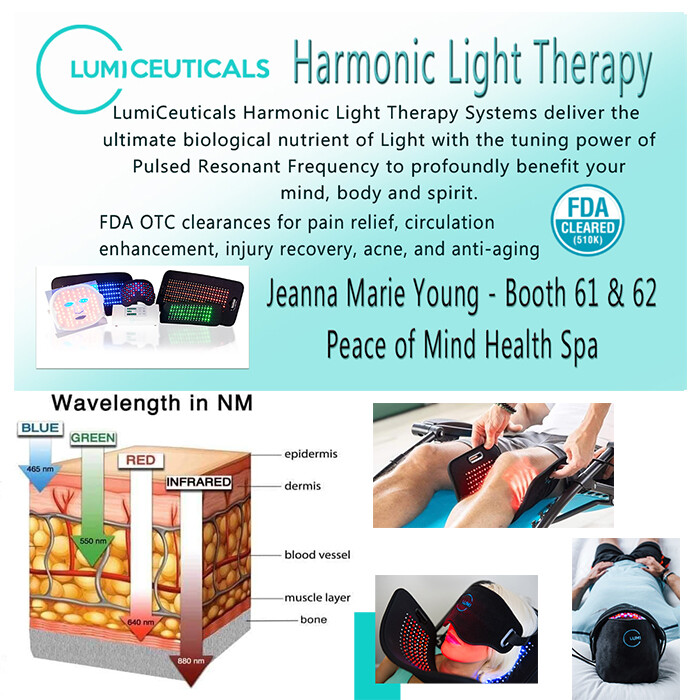 Harmonic Light Therapy (Jeanna Young)
Join us for a Complimentary Relaxation & Healing Harmonic Light Therapy session. This is a whole body therapy, w/ FDA OTC clearances for pain relief, circulation enhancement, injury recovery, acne, & anti-aging. Harmonic Light works as a nutrient and a way to tune the body and raise its vibratory pattern and frequency. It is a wonderful modality to pair with Essential oils, natural supplements, & for use as a Natural alternative for healing for yourself, your family, pets, friends, & even clients.

SPECIALS OFFERED till the end of JUNE - INCLUDE:

$50 discount on a 14 day in-home trial.
FREE SHIPPING & 5 year warranty on all systems
$100 off our favorite Pro6 System #3
- ADD A PAD SPECIAL -

$100 off all our Eye mask
$100 off the Green/Infrared body pad
$100 off the LumiClear complexion mask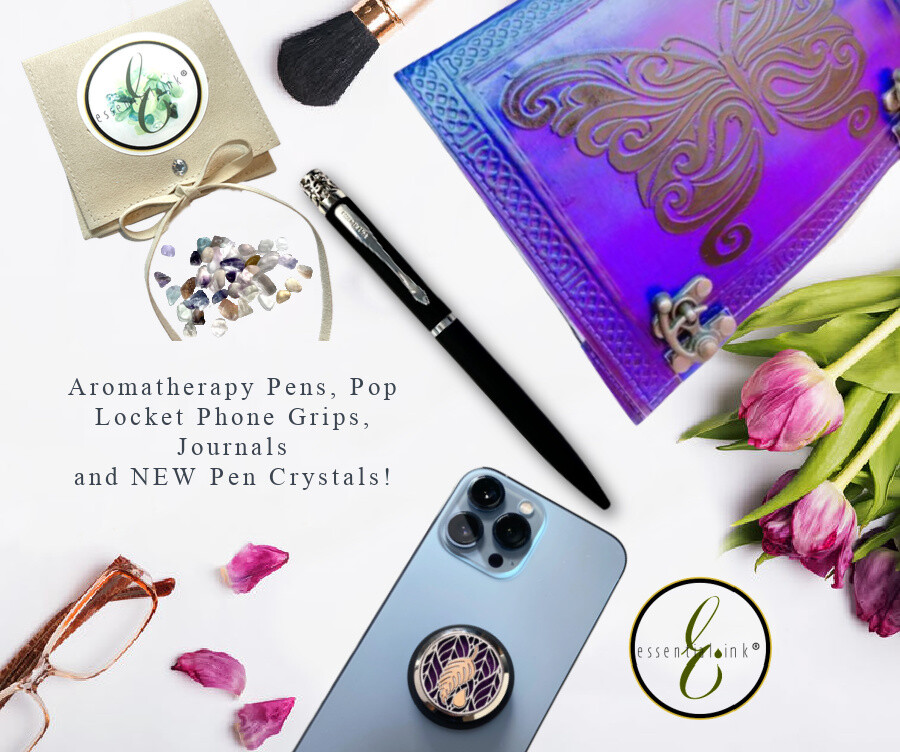 Essential Ink (Jada Bohmer)
Are you a pen snob who loves a good pen? Like a really Really good pen? Then you'll love the Essential Ink Aromatherapy Pen! Not only is it an amazing refillable writing pen that feels like a super expensive luxury pen in your hand, but you can USE YOUR OILS WITH IT!!!! How awesome is that!!
Essential ink is an online only vendor this year, but there's free shipping!
Make sure to check
out our brand new gorgeous leather journals, All new Pen Crystals and a wide variety of Aromatherapy pop-locket® Phone Grips and all the other cool stuff from Essential Ink when AromaSharing online starts!
See you then!