May 17, 2022 01:18 PM Central
AromaSharing LLC
We will give periodic updates so you are in the know about all things AromaSharing!
Our first blog post with most of the information is HERE!
👀 In a couple of weeks we will start sending out emails from our Sponsors and Vendors so you can meet some of them and see what they are preparing for YOU!!
Here is our updated shareable graphic!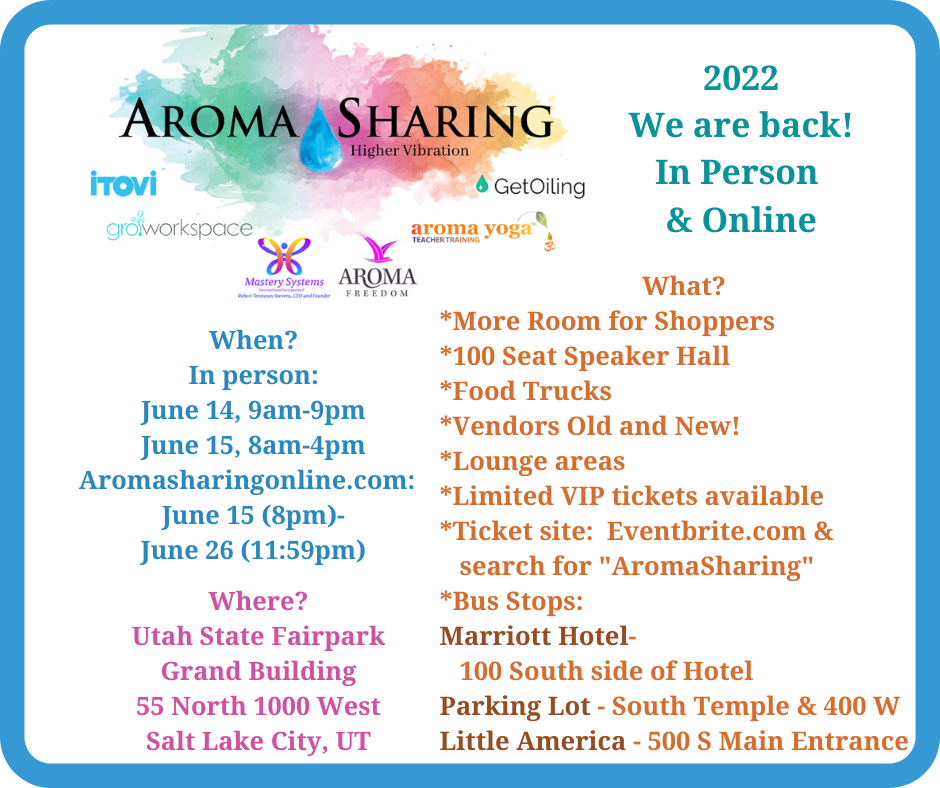 UPDATE ON BUSES!
1. Marriott Hotel (75 South West Temple) on the 100 South side of the hotel.
2. Parking Lot at corner of 400 West South Temple (Across from the Vivint)
3. Little America (500 South Main) at the main entrance on South Main)
Busses will run every 20 minutes on: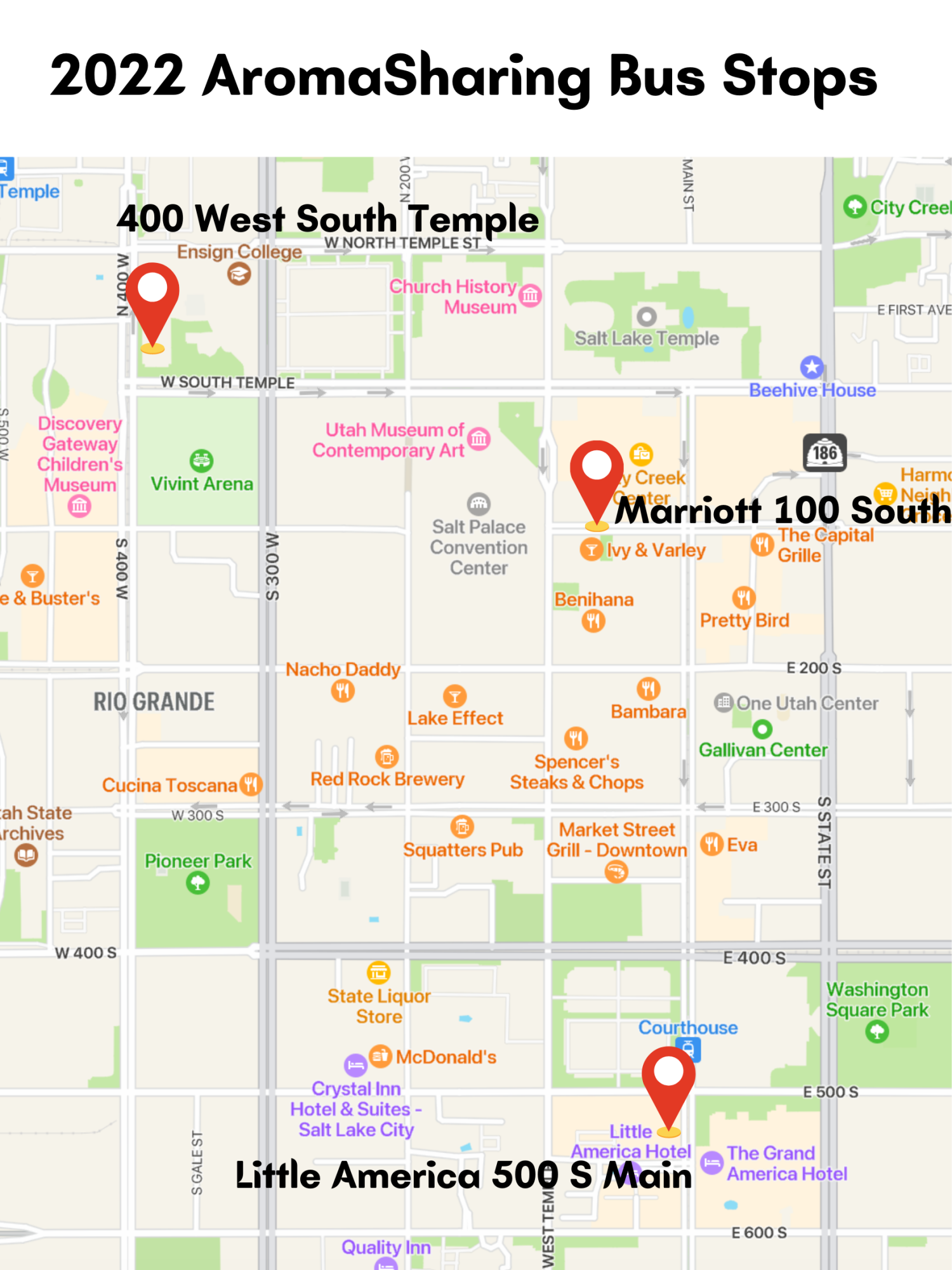 TICKETS!!
In person event tickets HERE!
No tickets needed for online shopping June 15-26.
AROMASHARING ONLINE WEBSITE:
HERE
✅ Sign up for email updates
✅ Get tickets for in person event
✅ Shop our Online Vendors from June 15 @ 8pm through June 26 @ 9pm.
REMEMBER THE AUCTION BENEFITTING THE D. GARY YOUNG/YOUNG LIVING FOUNDATION
Bid HERE for the amazing items donated by our generous vendors!
We are so excited to have you participate in AromaSharing whether in person in Salt Lake or Online!
Kathaleen May & Sandra Bolognia