Jun 12, 2021 12:27 PM Central
AromaSharing LLC

Welcome our AromaSharing email!
Click below to see our other vendors!
These emails (they are really blogs!) will highlights 4-5 vendors or one sponsor in each so you can have a peek at what is available for you!
💥How are you enjoying shopping on our new Website????💥
👉🏼
Be sure to join us on the Main Stage for live presentations and replays by our Vendors.
| | | |
| --- | --- | --- |
| Kathaleen & Sandra | AromaSharing Vendors Show | 9:00 AM |
| iTOVi | iTOVi | 2:00 PM |
| Steve & Matt Powers | Grow Your Business with Essential Gear Products | 2:30 PM |
| Sandra Bolognia | Oils & Frequency: Series 4 | 6:00 PM |
| Dr. Olivier Wenker / BioCode Academy | CBD Q&A | 7:00 PM |
🎉Be sure to play Aroma Bingo for a chance to win amazing prizes! See winners at the bottom of the Play Aroma Bingo tab in the website!
The AromaSharing Online Website is www.aromasharingonline.com and will be open for shopping June 9 at 9:00am CDT to June 16 at 6:00pm CDT.
Now here are today's vendor emails!
~ ~ ~ ~ ~ ~ ~ ~ ~ ~ ~ ~ ~ ~ ~ ~ ~ ~ ~ ~ ~ ~ ~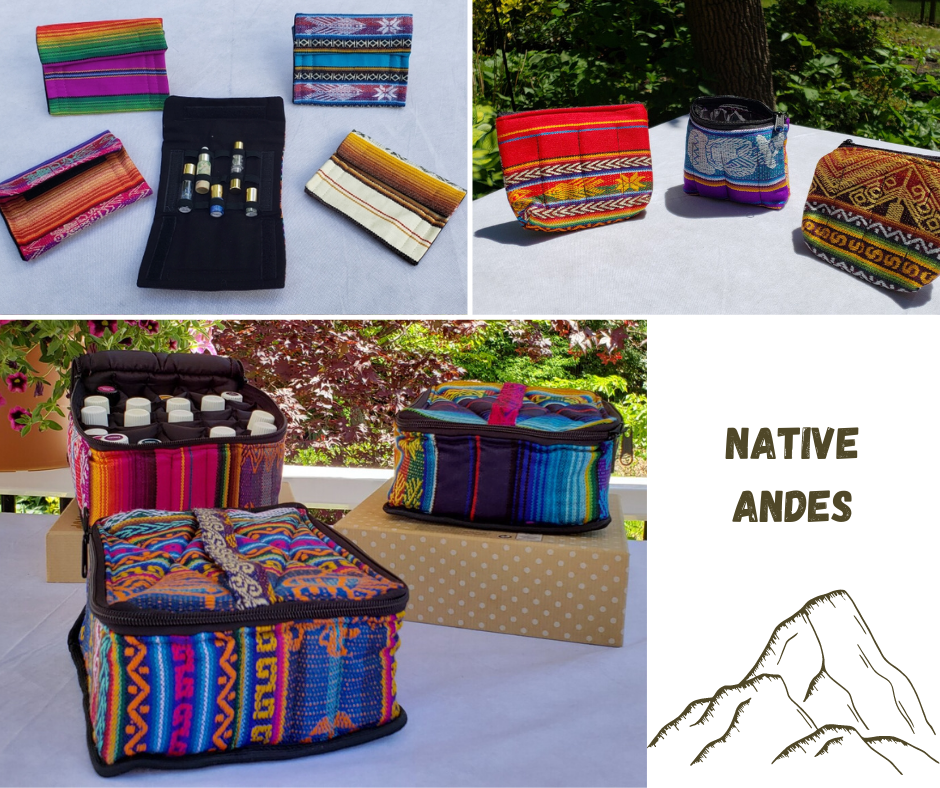 Native Andes-(Jaime Chavez)
I am Jaime Chavez with Native Andes. I am from Ecuador and have had a business in native fabric blankets and bags for 20 years. When I started using oils, there were not many options to use to carry your oils in, so I incorporated native Andes fabrics into essential oils bags!
~30 Bottle Zippered Essential Oil Bag – 6.5" wide, 7.5" long, 3" high. Zipper and top handle. Capacity: 30, 5-15 ml essential oil bottles.
~8 Bottle Small Zippered Essential Oil Pouch – 1.5" wide, 6" long, 4.5" high. 4 holders on each side for 5-15 ml essential oil bottles, room in the middle for extra items.
~Essential Oil Wallet with 15 pockets for Mini Travel Size bottles- 6" long, 4" high with 15 elastic bands to hold ½ inch bottles. The wallet has Velcro closures on all sides and all items have a lining made of cotton and wool, outer fabric is 100% hand woven wool.
Shop here
for your Native Andies bag!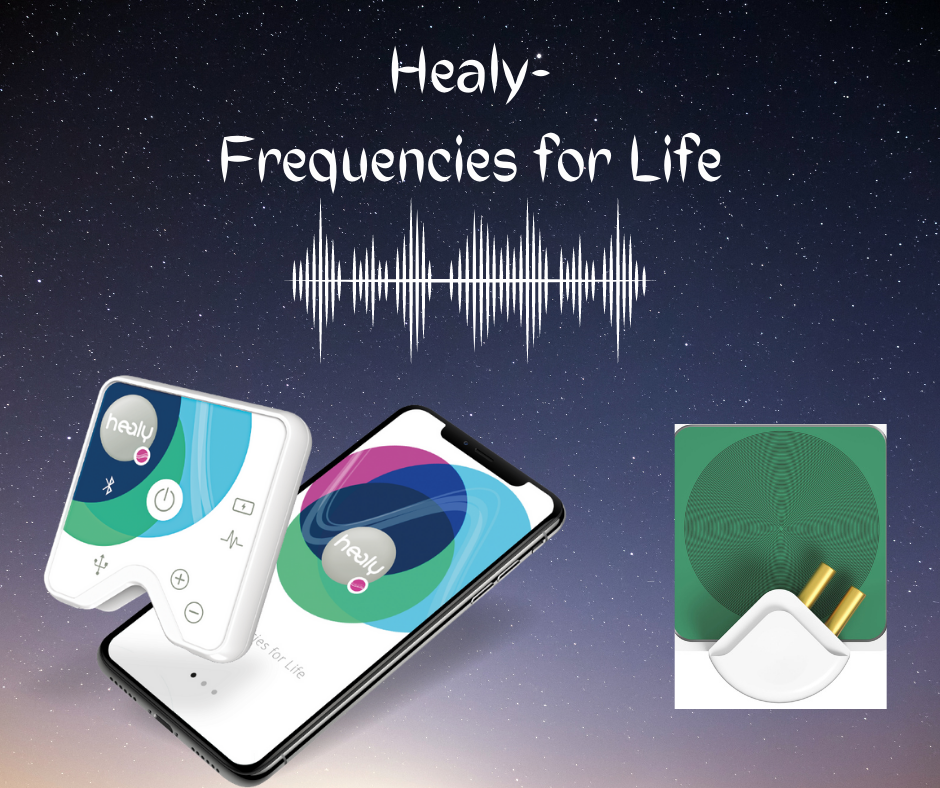 High Vibes Team-Healy-
(Rev Lindsay Babich, Darlene de la Plata, Sandra Bolognia, Kathaleen May)
Each of the more than 70 Trillion cells in your body has a frequency for optimal health, like tuning in to a radio station, and the Healy helps you tune your dial back to an optimal frequency that is specific to you. It does this through a quantum sensor which helps the Healy suggest programs and frequencies needed to return cells to optimal homeostasis. Using this along with our amazing essential oils gives our bodies a distinct advantage!
Currently Healy delivers over 144,000 plus frequencies to assist you in the areas of beauty, fitness, sleep, learning, emotional and mental well-being, chakras and meridians. It is compact and wearable.
The new Healy Coil allows you to use the Healy without wristbands and wires for most applications giving you freedom and ease of use like never before! Healy-Bringing the future of energetic medicine to the present moment.
Buy a Healy from us by June 25 and be entered to win a Healy coil. ($225 value!). Shop Here!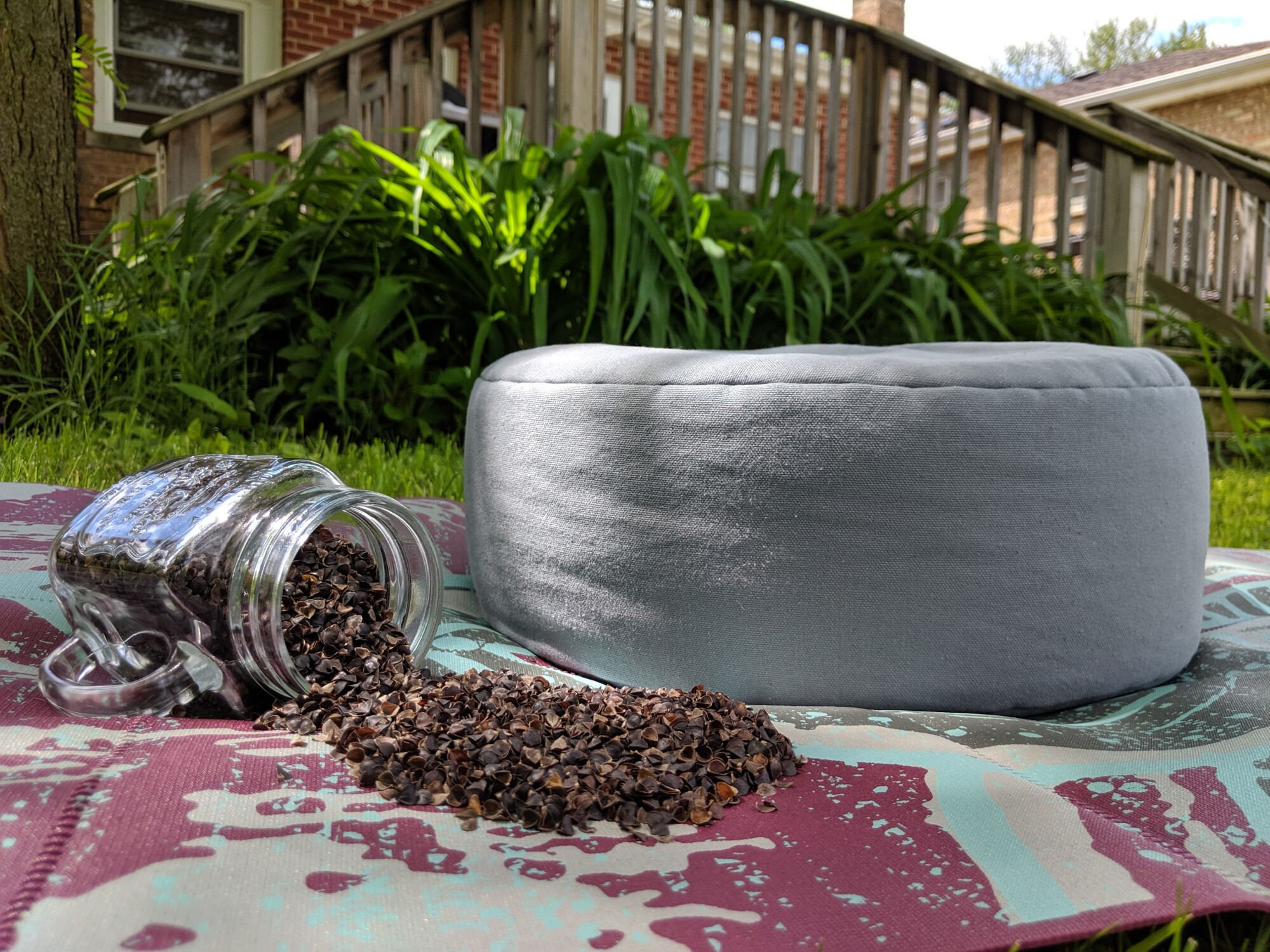 Vivid Naturals-(
Joanna Czakon Kalina)
Vivid Natural is all about relax and your comfort.
We are using Mother's Nature gifts to create our carbon neutral, ecological products
f

illed with buckwheat hulls and dry lavender flowers. We offer, pillows, yoga bolsters, and more!
Help save the planet and inhale the lavender Enjoy 5% off your next order with the coupon code: "aromasharing". Just enter code at checkout ! Shop at my AromaSharing Store!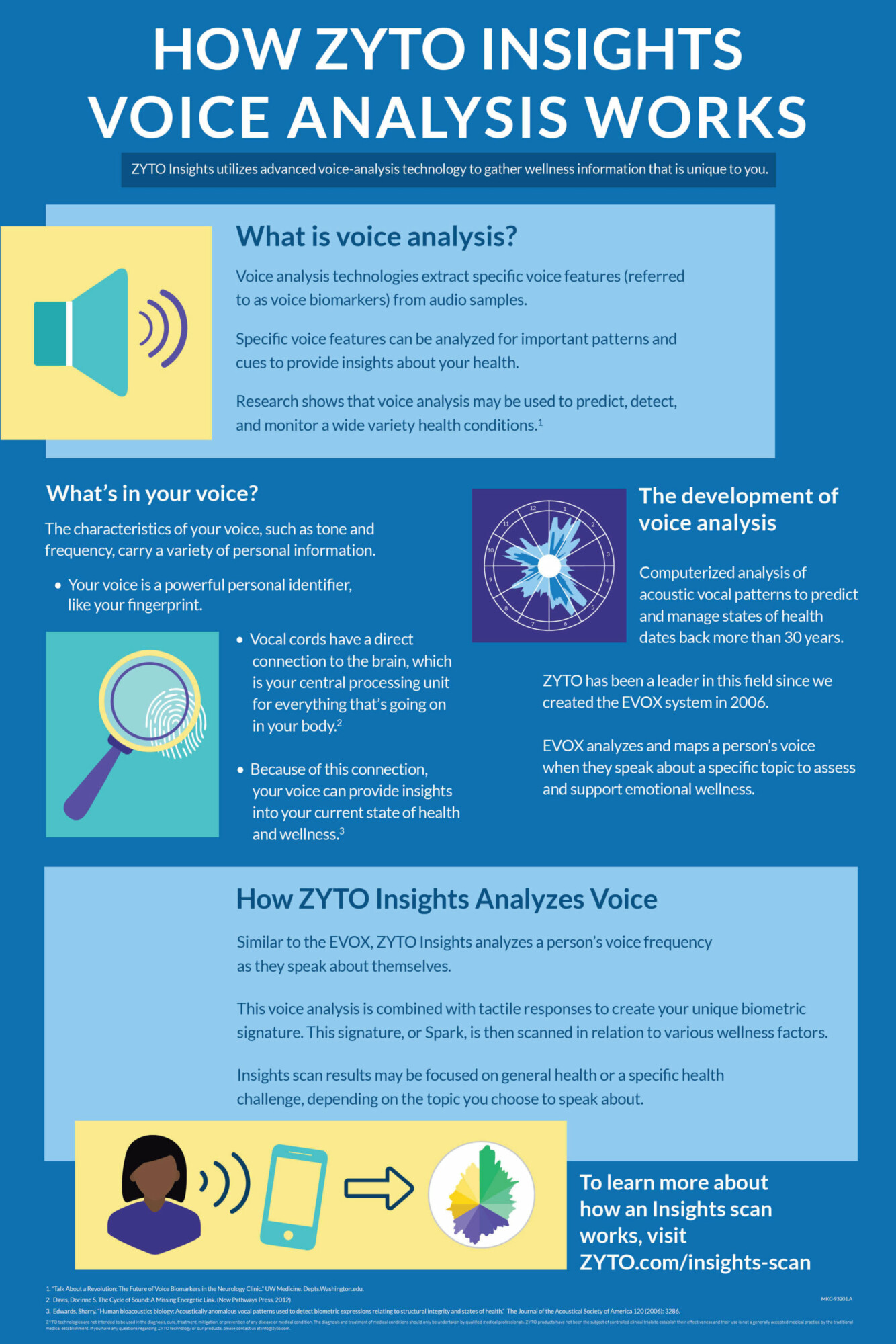 Bella Vitality-(Tina Serra)
ZYTO Insights *NEW
No hardware needed

. Scan remotely.
I
nsights measures an individual's response to various digital signatures which represent actual items.
These signatures, or Virtual Items, may include stressors such as internal body biomarkers and environmental factors, as well as balancers such as supplements, essential oils, and foods.