Jun 11, 2021 12:57 PM Central
AromaSharing LLC

Welcome our eighth AromaSharing email!
Click below to see our other vendors!
These emails (they are really blogs!) will highlights 4-5 vendors or one sponsor in each so you can have a peek at what is available for you!
💥How are you enjoying shopping on our new Website????💥
👉🏼
Be sure to join us on the Main Stage for live presentations by our Vendors.
Today's Schedule All times are Central
| | | |
| --- | --- | --- |
| Dr. Olivier Wenker / BioCode Academy | The Great Outdoors | 12:00 PM |
| Jill Lebofsky | How to Support Midlife Women with YLEO | 12:30 PM |
| Jill Lebofsky | Why Intermittent Fasting is the Perfect Fit for Midlife Women | 2:00 PM |
| iTOVi | iTOVi | 2:30 PM |
| Director | Young Living Foundation | 4:00 PM |
| Sandra Bolognia | Oils & Frequency: Series 3 | 6:00 PM |
| Sarah Harnisch | Oilabilty | 7:00 PM |
👀
Look for vendors that have a Live Zoom Room! They would love to visit with you!
The AromaSharing Online Website is www.aromasharingonline.com and will be open for shopping June 9 at 9:00am CDT to June 16 at 6:00pm CDT.
Now here is Get Oiling, our Frankincense sponsor this year and last year, and the builders of the beautiful AromaSharing website!!
~ ~ ~ ~ ~ ~ ~ ~ ~ ~ ~ ~ ~ ~ ~ ~ ~ ~ ~ ~ ~ ~ ~
Hi AromaSharing Community!
We are SO honored to be back this year to host AromaSharing on the GetOiling platform,
and to sponsor this incredible event once again for the benefit our global oily community.
Thank you to Sandy and Kathaleen for all of your hard work in putting this together!
If you don't know GetOiling yet, hello! It's an honor to meet you! 👋☺️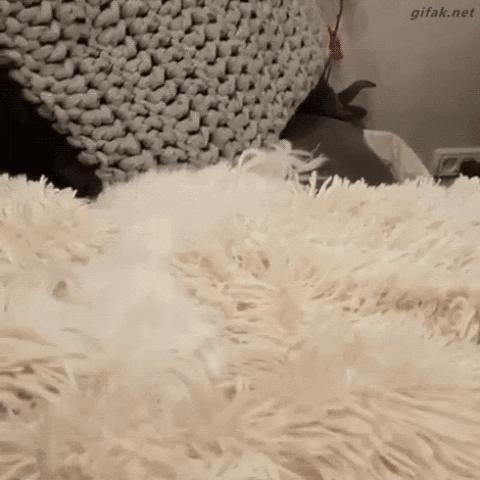 (If you know us well already--you're going to LOVE what we've got waiting for you at our booth
you also probably know we're totally dog people and you've probably met most of them!)
Just an FYI--out of respect for Aromasharing attendees who aren't big into sharing and building Young Living as a business:
We are super serious about helping Young Living Brand Partners
grow and succeed, and this (long) email / blog post is all about that.
If that's not you, all good! and happy shopping at Aromasharing!
(we're looking forward to doing a lot of that for ourselves!)
Please consider forwarding this email or sharing this link
with someone you know who might benefit from what we're giving away.
Thanks!
So right now, you're either reading this message:
as an email (sent from the GetOiling platform),
or on a blog post (hosted on the GetOiling platform)
Pretty nifty, right? 🤓
…

but GetOiling does a lot more than just that!
We started out in 2015 as a simple brand partner website,
built by Greg to help his wife Amanda share YL
and to promote her oily in-person classes
while keeping a little curiosity on the table

Working hand in hand
with thousands of brand partners of all ranks ever since,
we have grown and evolved into the most complete home for your business you'll find
...and we're built by and for Young Living brand partners, exclusively.
We're built with the features we have today because a brand partner like you asked for them!

Whether you're just getting started and want to stay organized as you're starting to share Young Living with more people...

Or you want to save some time each month when it's time to share promos, news & updates...

Maybe you want to take your teaching online so you can share more globally in less time...

Or you're a leader looking to empower your people to help themselves (and duplicate your success)...

We've got everything you need to:
stay organized & on top of sharing & following up,
keep connected with your customers and team
(we have email, texting and a private member area!)
duplicate smart work that grows your team
and seriously, so much more... just ask the chiropractors, coaches, course creators and other pros who use GetOiling for their oily and oily-adjacent businesses! Who wouldn't want everything in one place?
From getting started with Young Living
all the way to the Royal Crown,
we've got a plan & tools
that work for your business
and how you want to grow it.
(we're also truly global--even our texting--and have compliant sites for markets all over the world)
But don't just take our word for it.
We've partnered with Young Living Leaders to help you get started right during AromaSharing.
When you get started at any plan level during AromaSharing,
you'll not only get trainings from Gold & Platinum leaders
on how they use their own GetOiling systems to grow—
you'll get the actual tools they use so you can duplicate their success.
Here are the Young Living Leader Tools you'll get when you get started with GetOiling during AromaSharing:
Jacque is a Platinum leader who swears by GetOiling to stay organized and to help her team duplicate.

When you get started with GetOiling during Aromasharing, you'll get exclusive access to her training + resources on the 4 systems that she uses to run her business with GetOiling that'll save you time and ensure you never drop the ball:



Prospecting & getting new customers
Getting new customers started right
Following up & taking care of customers
Keeping customers educated & engaged
Sara and Janelle are cross-team Gold leaders who fell in love with GetOiling after spending tons of time and money trying to stitch together other services into a single system to manage and grow their businesses. Now, they've got everything under one roof… and it's worked so well for them that they started creating (gorgeous) courses & resources to help other brand partners succeed with GetOiling.




Want the resource they use to share the YL business opportunity with your network? When you get started with GetOiling during AromaSharing, you'll get their opportunity page (complete with video!), ready to plug in and use on your own GetOiling website.



Jess is a Gold leader who used to spend dozens of hours a week, hustling to grow her Young Living business. She had a business--but she was time broke!




Now she does all of her work to grow her YL biz in under 3 hours a week.




When you get started with GetOiling during AromaSharing, you'll get access to an exclusive training that walks through her entire social prospecting process, scripts and more that gets her 2-3 new members a week while staying organized with all those conversations in her GetOiling contact manager.
But wait—there really is more (a lot more)
Are you keeping your member education & communication on Facebook?




Look—I'm sure we aren't the first to tell you this—but your business isn't safe on social.




Your friendships? Sure. Finding prospects? Absolutely.




But sharing oily info to keep your community engaged and informed? Hardly!



When you get started with GetOiling during AromaSharing,
you'll get access to a complete course
(with templates, worksheets and videos)
to help you move your YL Groups off of Facebook
OR design a group that works perfectly for
your business that's hosted on your own website.
On top of all that, we're giving away free 2-way texting
and marketing credits to keep in touch & keep your customers engaged,
A free domain so you can brand yourself with your own website name,
As well as access to a 4 week,

LIVE group coaching intensive

designed to give your brand a makeover

from the inside out

and set you on a path to grow on purpose

to attract an aligned tribe

and lead a vision-driven business...



...and a GRAND PRIZE giveaway for the serious business builder,

in partnership with our friends at GROworkspace.




We're talking all the tools (and content) you need--

along with how-to courses AND 1:1 coaching




to help you hit the ground running toward your next rank and beyond!



Oh… and just to make growing your business a little sweeter…
We're giving away a full bottle of Rose Oil… no purchase necessary.
chat with the team and learn how you can get in on all these offers!
See you there!
Your Partners in Success,
The GetOiling Team