Jun 9, 2021 12:31 PM Central
AromaSharing LLC

Welcome our sixth AromaSharing email!
Click below to see our other vendors!
💥Welcome to the first day of shopping today, June 9, 2021, at 9:00am CDT!💥
These emails (they are really blogs!) will highlights 4-5 vendors or one sponsor in each so you can have a peek at what is available for you!
This year's shopping experience will be phenomenal! No registration to get into the shopping site and a seamless experience! There is a lot of hard work going on behind the scenes right now to have it ready for YOU, our beloved shoppers!
The AromaSharing Online Website is www.aromasharingonline.com and will be open for shopping June 9 at 9:00am CDT to June 16 at 6:00pm CDT. Share this link with friends who would like to get these Vendor Spotlight emails too!!
Here are our next 5 vendors!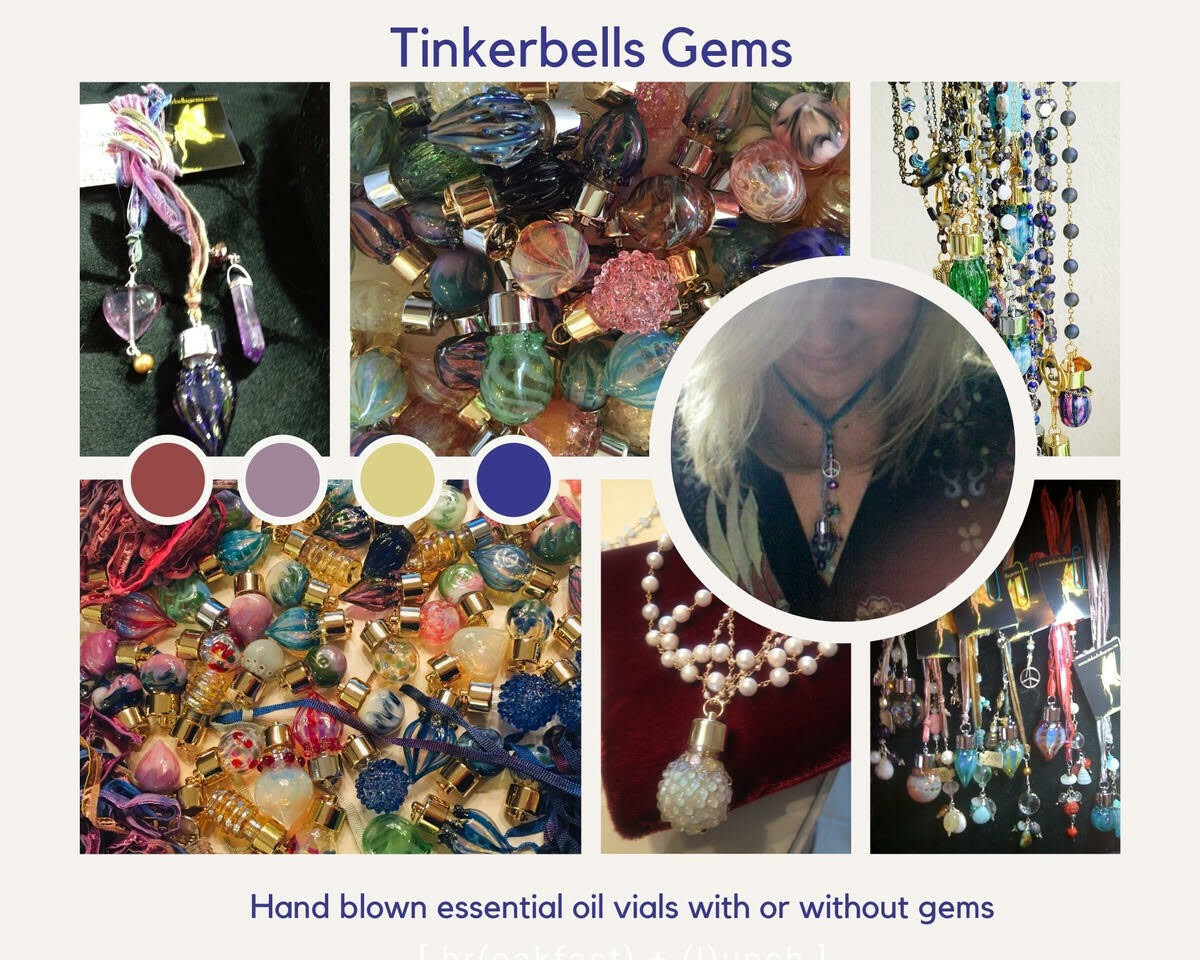 Tinkerbells Gems-(Sandra Bolognia)
It all started 17 years ago when I wanted something beautiful in which to carry my precious oils. A famous Feng Shui expert taught me how to energize my gems back in 2008, I took it a step further from my own experience. This is the process with my creations:
I purchase gems and finding from vendors who I have known over 30 years of being a rock hound and member of gem and mineral society. I wash them with intention that they are cleansed and hold the highest intention and benefit for the person who wears it, or receives as a gift. I place them in the sunlight to charge them. I finish by diffusing essential oils over them. When I have finished, I receive a name or oil that resonates or enhances your chakras that are assisted by using the piece.
I have two lines of jewelry: Tinkerbells Gems which is my hand blown vials can be purchased alone or on a necklace. And The Earthing tools line is my diffusing line and are created in the same process and the gems from my Tinkerbells Gems Necklaces. I cleanse, bless and energize the gems. I hope you find a unique piece for you or your loved one.
Please visit me in my zoom room to find a piece for you.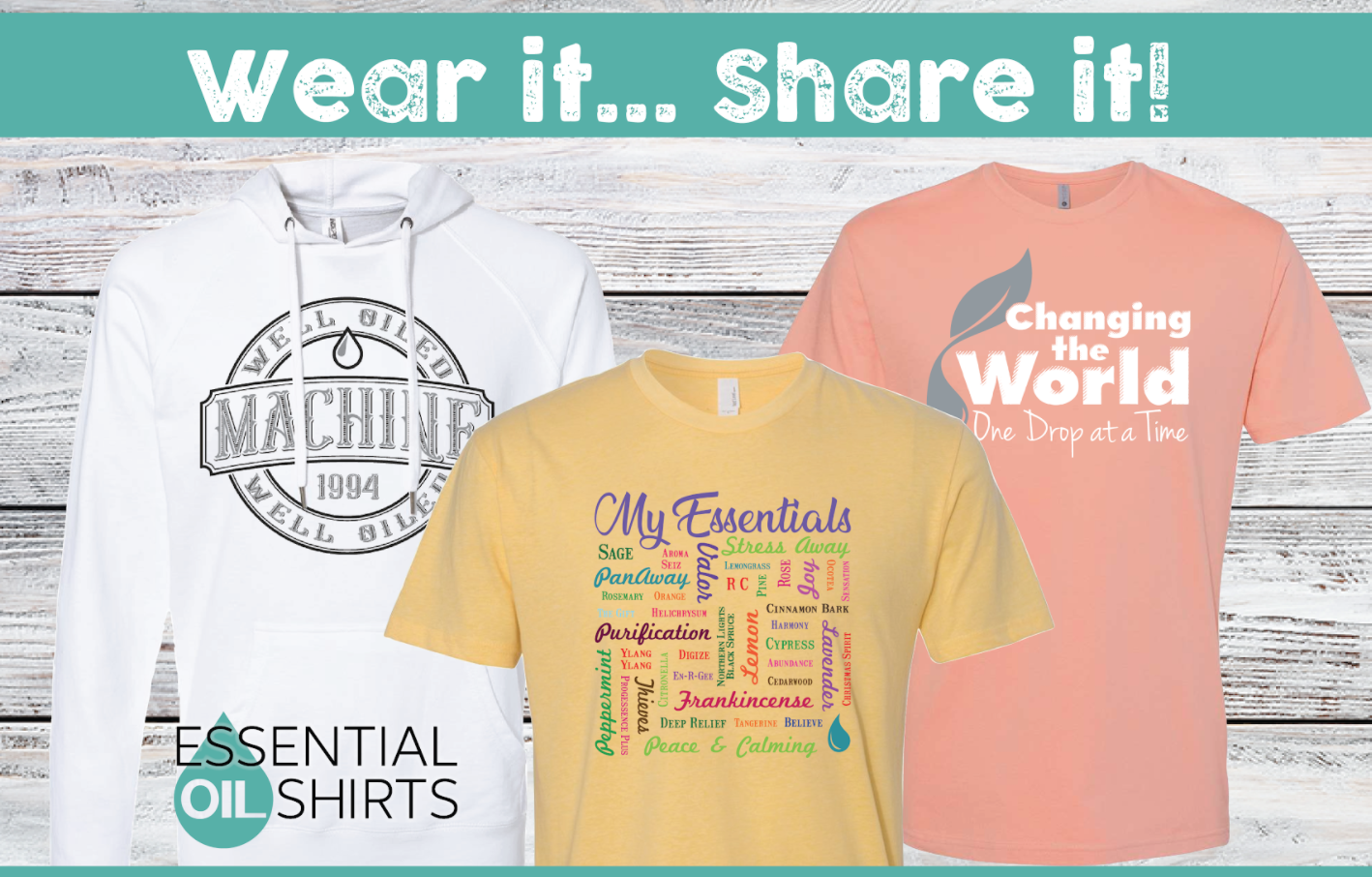 Kidd Co. & Essential Oil Shirts-(Page Kidd)
Hi. My name is Page Kidd, owner of Kidd Co. & Essential Oil Shirts, where we love to "print your next favorite shirt". We have combined our love for printing cool shirts and our love for Young Living Essential Oils, to bring you some of the most comfortable shirts with great style and design. They are a conversation starter, a marketing piece, and a garment that you just want to wear day after day because they just feel that good. Did you know that the average shirt is seen over 3000 times? What a great way to share your love for Young Living by wearing a shirt that displays it, even when you aren't talking!! We hope you visit us during Aromasharing at:
https://aromasharingonline.com/page/2021-vendor-essential-oil-shirts