Jun 9, 2021 02:14 PM Central
AromaSharing LLC

Welcome our eighth AromaSharing email!
Click below to see our other vendors!
These emails (they are really blogs!) will highlights 4-5 vendors or one sponsor in each so you can have a peek at what is available for you!
💥We open shopping today, June 9, 2021, at 9:00am CDT!💥
This year's shopping experience will be phenomenal! No registration to get into the shopping site and a seamless experience! There is a lot of hard work going on behind the scenes right now to have it ready for YOU, our beloved shoppers!
The AromaSharing Online Website is www.aromasharingonline.com and will be open for shopping June 9 at 9:00am CDT to June 16 at 6:00pm CDT. Share this link with friends who would like to get these Vendor Spotlight emails too!!
Now here is iTovi, our Rose sponsor this year and last year!
~ ~ ~ ~ ~ ~ ~ ~ ~ ~ ~ ~ ~ ~ ~ ~ ~ ~ ~
Hey AromaSharing attendees!

Hello!

Allow us to introduce ourselves...we are iTOVi—a tech company focused on bringing YOU the latest and best in essential oil tools, educational materials, and more! We're going to be one of the vendors available at this year's AromaSharing Event! So, here's a quick sneak peek into what we're offering this year…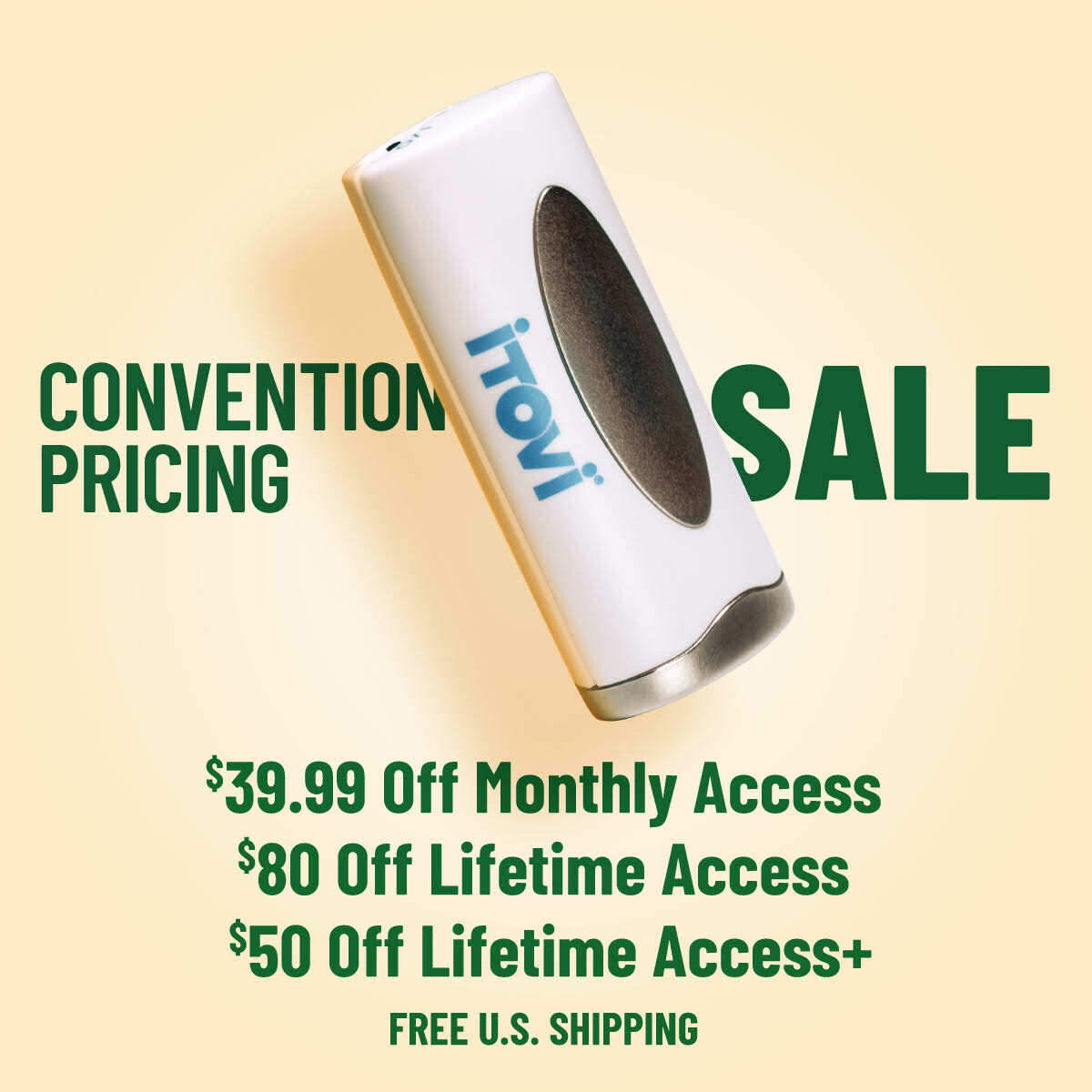 The iTOVi Scanner—for business AND personal wellness!

The iTOVi Scanner gives you a personalized report of the essential oils, blends, and supplements that your body is most responsive to.

It is the #1 Business Building tool of the Essential Oil industry, comes with great educational features, in-app business customizations, and a great referral program!

And there's special pricing for this event!:
✅ SAVE $80 on our Lifetime Access plan.
+Only $749 today! Unlimited lifetime access with no monthly fees!

✅ Get your FIRST MONTH FREE on Monthly Access.
+Only $49.99 today plus $39.99/month! This is like our subscription option for the iTOVi Scanner!

✅ [LIMITED OFFER] SAVE $50 on our Lifetime Access+ plan!
+Only $128.99 today plus $79.99/month for the next 11 months, then it's yours forever! No additional charges! This plan is only available during promotions!


iTOVi DNA

Your DNA lays out the rules for your personal wellness. So iTOVi DNA reads your DNA to help you and your family find the products and the practices that will most benefit your body!

With iTOVi DNA, you and your family can be empowered to

Find product recommendations tailored to YOU, based on your genetics.
Learn more about your personalized long-term wellness needs.
Combine your DNA reports with your Scan reports to build an extremely powerful/informed health plan!

Save money by choosing the most effective wellness products
And it gets even better!

At this 2021 AromaSharing Event:


✅ SAVE $20 on the iTOVi DNA Collection Kit, including the Balance Report!
($159 per iTOVi DNA Kit! Insights about your body's ability to metabolize the major macro and micronutrients you need for your wellness!)

Or

✅ BUNDLE and save $50 on all four iTOVi DNA Kits, including the Balance Report, Nutrition Report, Fitness Report, and Beauty Report!
($269 today with access to all four Reports that iTOVi DNA has to offer!)


iTOVi Accessories!


Stylish and practical, iTOVi accessories are here to help you enjoy your essential oils and your iTOVi Scanner to the fullest!

And during this Aroma Sharing Event, you can SAVE 20% on all of our iTOVi accessories?

This includes our:

✅ T-shirts
✅ Cases
✅ Silicone Sleeves
✅ Skins
✅ & More!!

See you at AromaSharing! https://aromasharingonline.com/page/2021-itovi?fbclid=IwAR2l_BvrUvptM-9uzY7s1JpQj-0XKJ65Yw5rkvwhMeyr_4SjL6kaNz9Ledo

The iTOVi Team