Jun 7, 2021 10:17 AM Central
AromaSharing LLC

Welcome our fifth AromaSharing email!
Click below to see our first 10 vendors!
These emails (they are really blogs!) will highlights 4-5 vendors or one sponsor in each so you can have a peek at what is available for you when we open shopping on June 9, 2021 at 9:00am CDT.
This year's shopping experience will be phenomenal! No registration to get into the shopping site and a seamless experience! There is a lot of hard work going on behind the scenes right now to have it ready for YOU, our beloved shoppers!
The AromaSharing Online Website is www.aromasharingonline.com and will be open for shopping June 9 at 9:00am CDT to June 16 at 6:00pm CDT. Share this link with friends who would like to get these Vendor Spotlight emails too!!
NOTE: Becky Andrews' (of Scentsibly Designed)
coupon code is AROMASHARING21 to save 15% off your entire order, even custom orders!! It was printed incorrectly in the June 4th email!
Now here are our next 5 vendors!!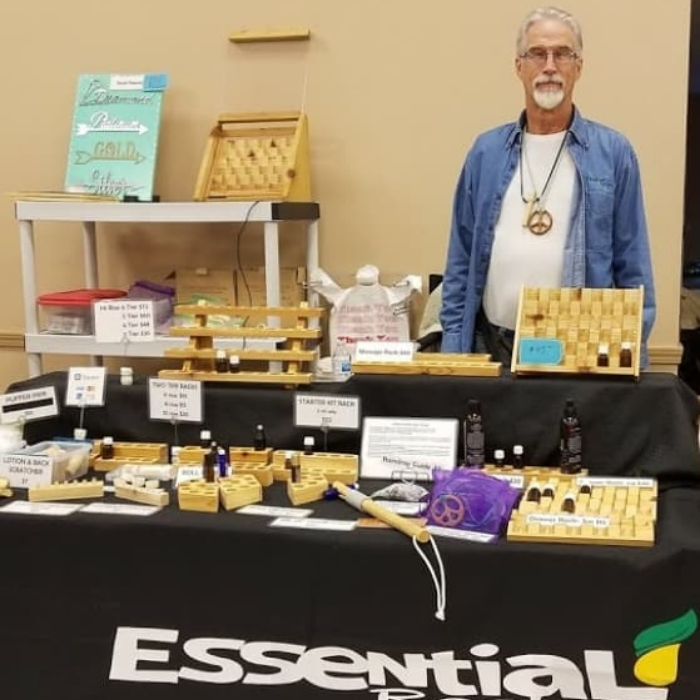 Essential Racks-(Paul & Irene Marz)
Hi! My name is Paul Marz, the owner of Essential Racks. I started in building trades when I was very young and have carried the ability and love for creating things out of wood. I created Essential Racks in 2008 when seeing a need for oil bottle storage. I have a wife with all…the …oils!

I have continued to create innovative and quality products such as the Oil Up Selfie Stick, oil racks and capsule holders. My products are built for function and organization for your essential oils to go in different places in your home or office. You will see many choices on my website when you click on Racks and Containers, Essential Racks.
I have been part of Aromasharing for 10 years and have enjoyed meeting many people who have become repeat customers and friends. I am looking forward to the Aromasharing online event 2021 and serving you!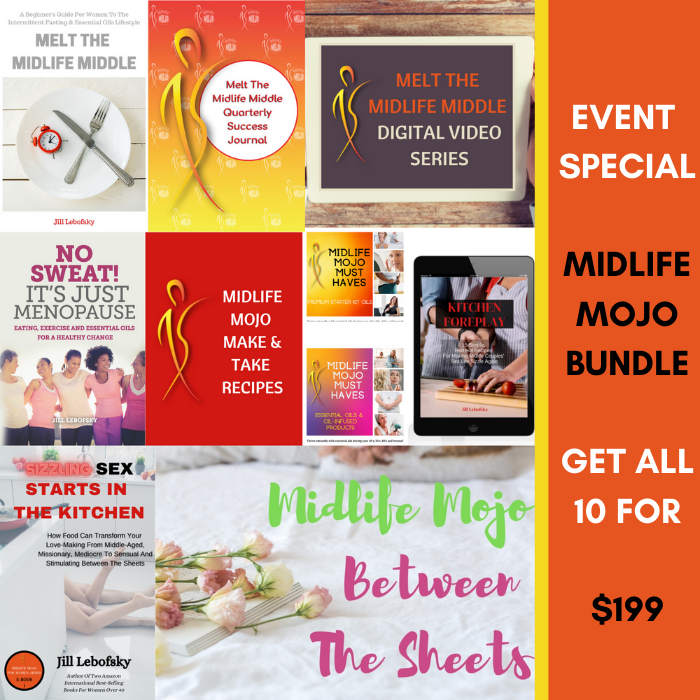 Midlife Mojo-(Jill Lebofsky)
The Midlife Mojo store is excited for year 3 at the AromaSharing event! The store has everything to help women thrive naturally during their 40's, 50's, 60's and beyond. Check out the books, "Melt The Midlife Middle" & "No Sweat! It's Just Menopause" and the many e-books, webinars and journal. For business builders there is the Midlife & Oils Class Kit, everything needed to teach your 40+ members. The Midlife Mojo Mega Bundle includes 10 products for $199. This year I'm introducing the new, one-of-a-kind, proven, 6 week Intermittent Fasting & Essential Oils live program for an AromaSharing-only, DEEP discount of $297 (regular price $997). Includes all the tools, support & accountability needed to lose stubborn midlife weight for good. Program begins early September. You will be sent immediately resources to start on your own if you choose. There is a private Facebook group to ask questions over the summer.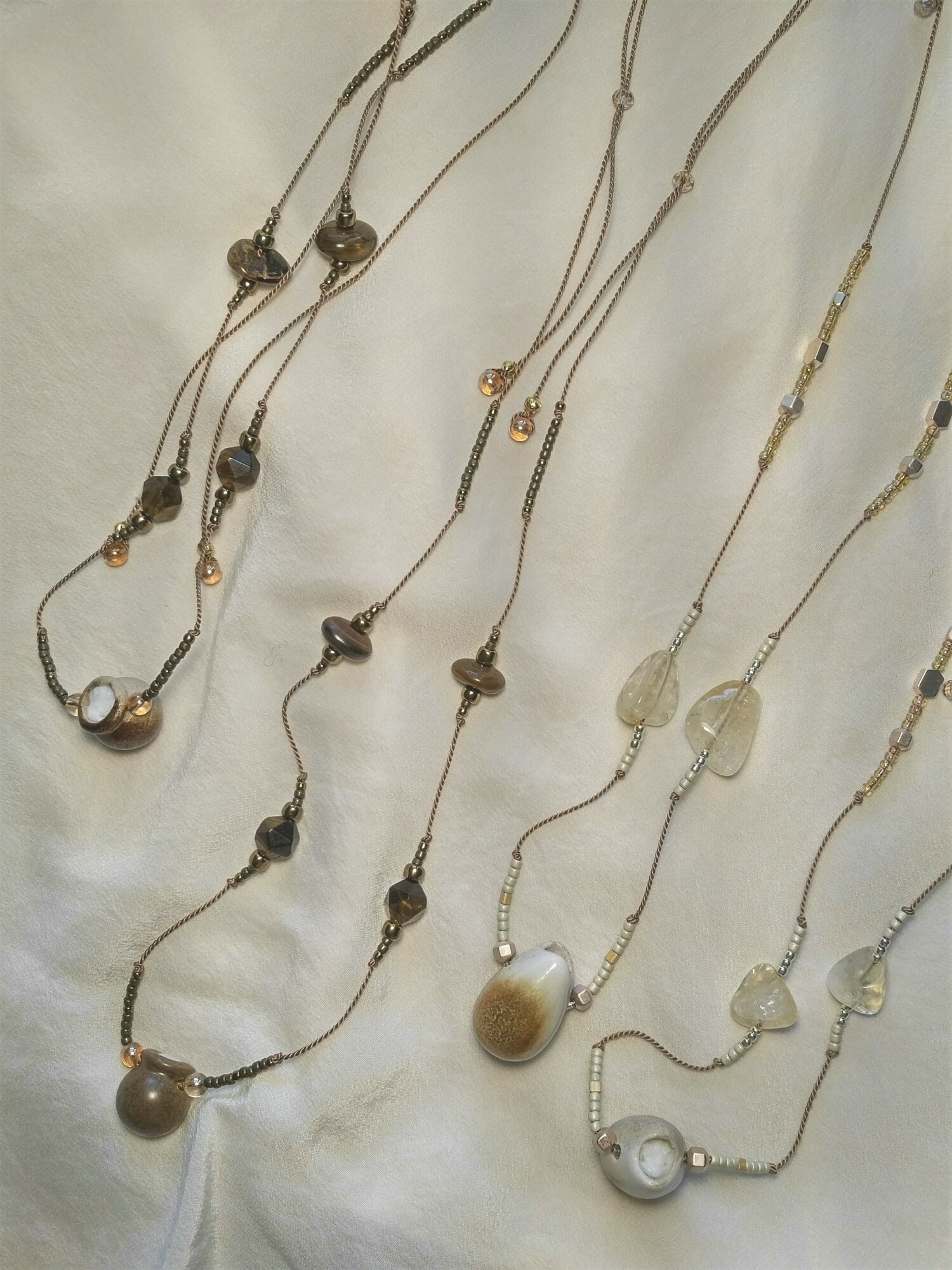 Art Personal Diffusers-(Katie Scartezini)
Art Personal Diffusers makes ceramic diffusers necklaces that are light in your look and on your neck.
Most necklaces are adjustable. For a more sophisticated and delicate look, they are made in 100% silk string (not nylon), with or without beads and stones that can be worn in a variety of ways. Or made in waxed cotton for a simpler look.
All fun to wear with your favorite oils. Two drops on the cotton and you are ready to go.
I look forward seeing you in my Zoom room and my store.
Katie
I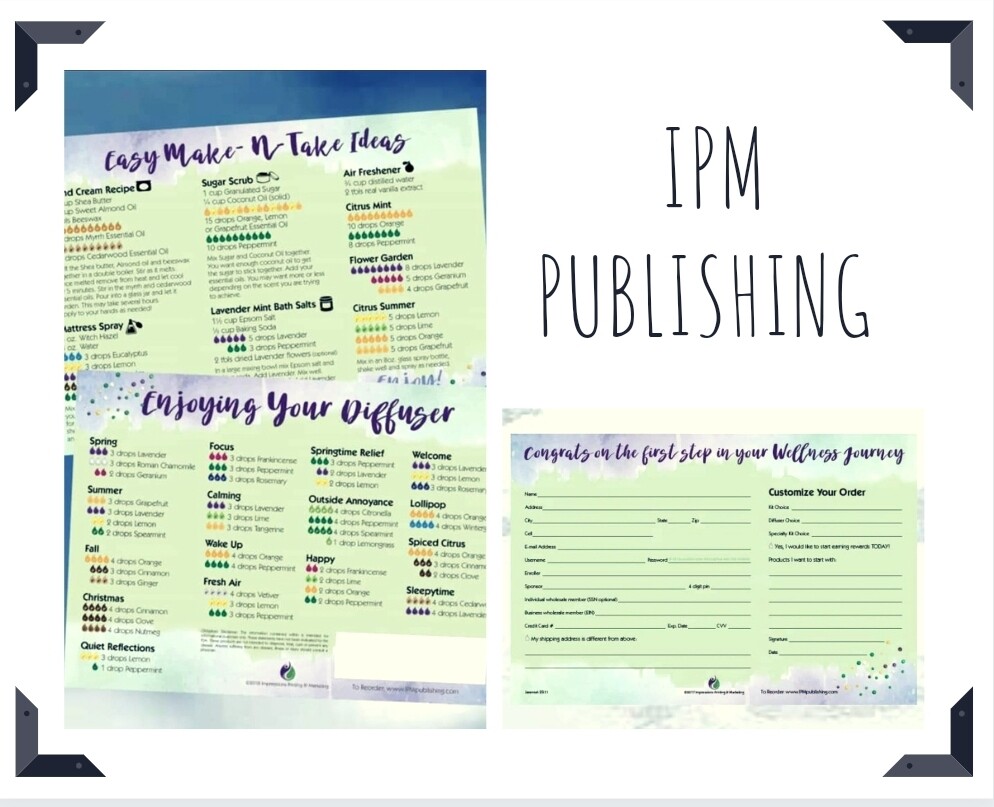 PM Publishing-(Tammy Jackett)
Hello, I'm Tammy Jackett, owner/designer at IPM Publishing. Our products include Informational Flyers, Membership Applications, Invitations, Follow-Up Postcards and our newest product Bookmarks. We're also offering two bundles, each with substantial savings for the business builder!!!
Whether you're purchasing our products individually or bundling them Use code AROMA2021 to get an additional 10% off, plus you'll receive FREE shipping on orders over $50 in the U.S.!!!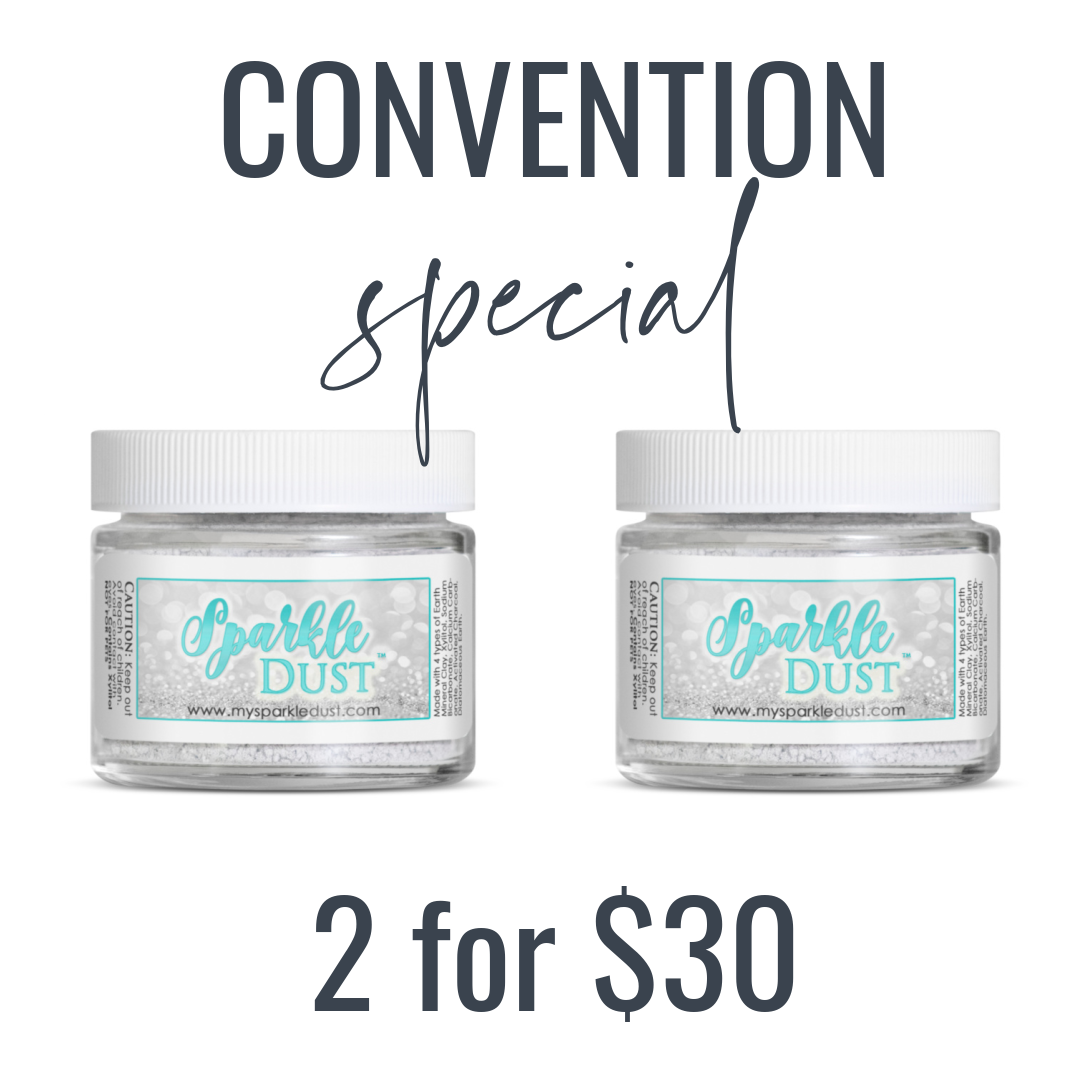 Sparkle Dust-(Amy Cassels)
Try Sparkle Dust today! Sparkle Dust was created to compliment your oral care routine along side your Young Living Toothpaste and Essential Oils! Sparkle Dust is a non-toxic, chemical-free tooth cleansing powder. It's a whitening and brightening tooth polish that will leave your teeth cleaner, smoother and brighter than ever before.
Sparkle Made from 4 types of Earth Clays, Xylitol, Calcium, Sodium Bicarbonate, Diatomaceous Earth, and Activated Charcoal you will never again use harsh peroxides, sulfites, fluoride, synthetic dyes, artificial flavors or sweeteners!!
Sparkle Dust is UNFLAVORED so use Sparkle Dust in conjunction with your favorite Young Living toothpaste and/or Vitality Essential Oils.