May 28, 2021 10:22 AM Central
AromaSharing LLC

Welcome back to AromaSharing!
We are so glad to "see" you again this year!!
The 2021 event is going to be awesome. Our vendors are excited and preparing to offer all their oily themed products!!
These emails (they are really blogs!) will highlights 5 vendors or one sponsor in each so you can have a peek at what is available for you when we open shopping on June 9, 2021 at 9:00am CDT.
This year's shopping experience will be phenomenal! No registration to get into the shopping site and a seamless experience! There is a lot of hard work going on behind the scenes right now to have it ready for YOU, our beloved shoppers!
The AromaSharing Online Website is www.aromasharingonline.com and will be open for shopping June 9 at 9:00am CDT to June 16 at 6:00pm CDT
Now here are our first 5 vendors!!
Carrier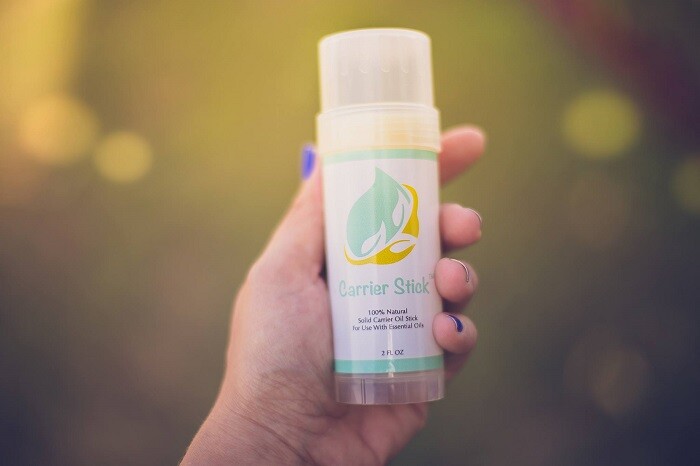 Stick (Jessica Henke)
No time for messy liquid carrier oil? Carrier Stick is a combination of several 100% natural carrier oils and butters, held together with just the right amount of beeswax to allow you to use a carrier oil in a solid form. Just swipe the Carrier Stick on your desired location topically, place a drop of your own essential oils on that swipe, and rub in. It's that easy! Free shipping on all Carrier Sticks and bundles through the Aromasharing event using coupon code "aromasharing". Carrier Sticks also make a great gift for your essentially oily friends and family.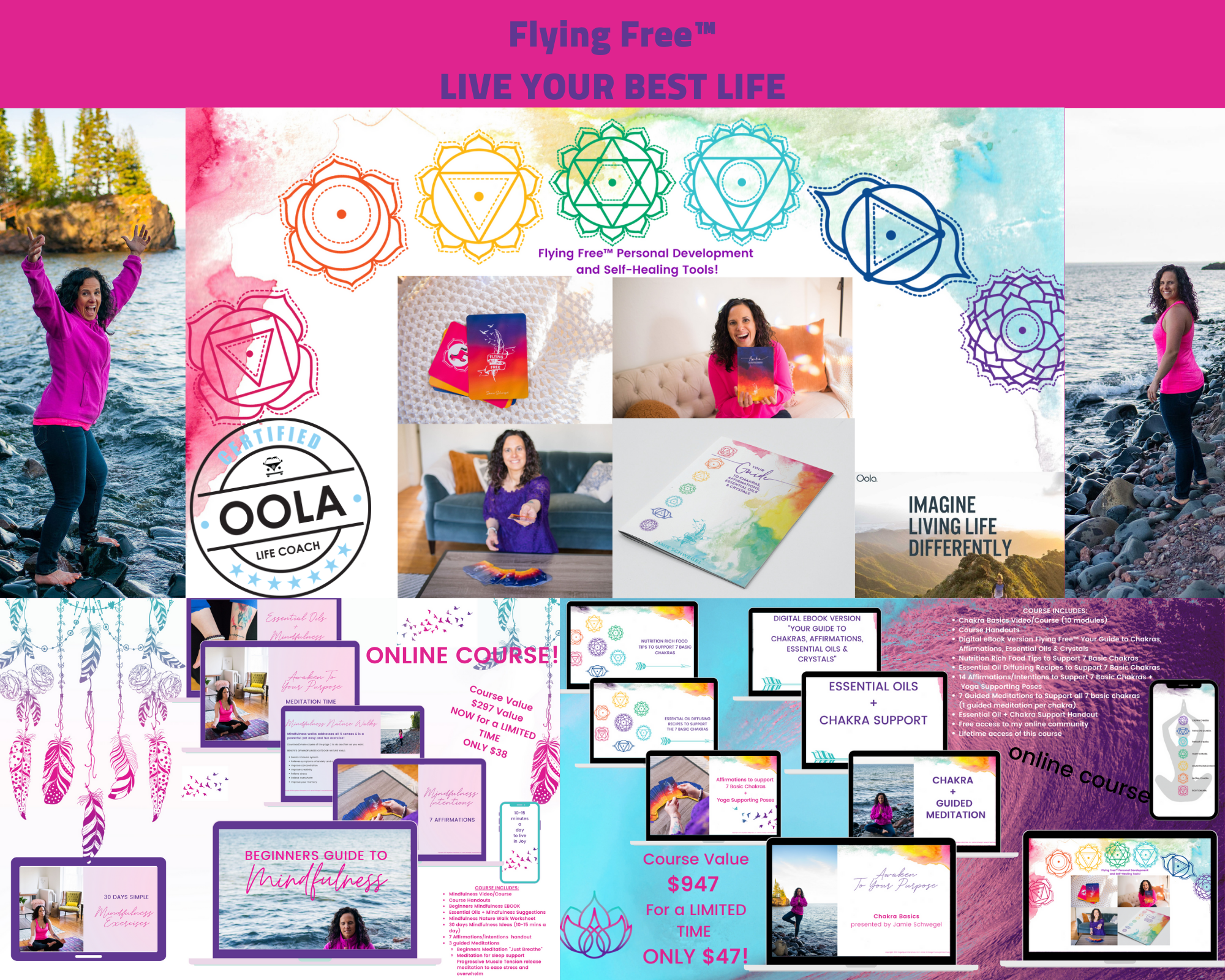 Flying Free (Jamie Schwegel)
I'm thrilled to share some amazing tools that connects you to Mind, Body, & Soul to live your best life. Did you know by what you SAY and what you THINK you can radically change your life to become the best version of you? My "soul" goal with the Flying Free™ Products is to "awaken" you to your pure conscious potential for you to become aware of how amazing you are! You are pure Love, Joy, & Perfectly created in divinity. Fly Free and break free from the lies that fear and unworthiness can take you
captive if you allow it. The Flying Free™ products & online courses will guide you as you raise your frequency to embody yourself into a higher state of gratitude and pure potential. Need accountability, as an Oola Life Coach I now have coaching courses! Sign up for emails in my store in AromaSharing for special event promos!
Essential Pens (Jada Bohmer)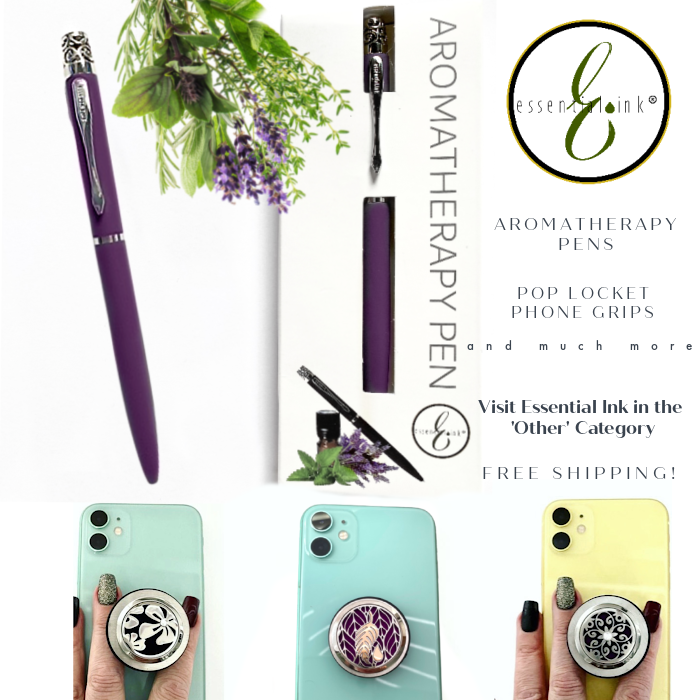 Hi everyone, my name is Jada from essential ink.
I am the designer of the beautiful patent pending Essential Ink aromatherapy ballpoint pen which is available in five soothing colours; Turquoise, Black, Purple, Bordeaux wine, and Sage green.
This pen will be the only pen you will want to use! It is perfect for journaling, writing, school, work, or those who just love a really awesome pen! These also make really great gifts. I even offer 'business builder' packaging which holds a 5ml bottle of essential oil.
I am also the designer of the Aromatherapy Pop-Locket® phone grip for your smart phone. These portable options are perfect for enjoying your oils on the go. Be sure to check out Essential Ink in the 'other' category. AromaSharing members will receive free shipping during the event and the first 100 orders will receive a free gift with purchase! Happy shopping!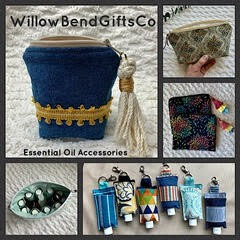 WillowBendGiftsCo
(Sharon Knowlton and Allison Schermer)
WillowBendGiftsCo is happy to be back for our second year with AromaSharing. We are excited for you to see our beautiful hand crafted, lined and padded essential oil bags, wraps, inserts, hand sanitizers, and other oil accessories. Our products provide the perfect solution for protecting your oils while allowing you to carry them with you where ever you go or storing them in your home.
We use a variety of fabrics and linings from casual to more formal to appeal to everyone including kids. Our bags and wraps come in a variety of sizes and, depending on your selection, can hold the standard 5 ml, 15 ml, or 10 ml roller bottles. There are a wide variety of configurations and the choice is yours! We also make the beautiful coordinating zipper pulls. **
We will be offering free shipping for US orders $35 or more.**
Oil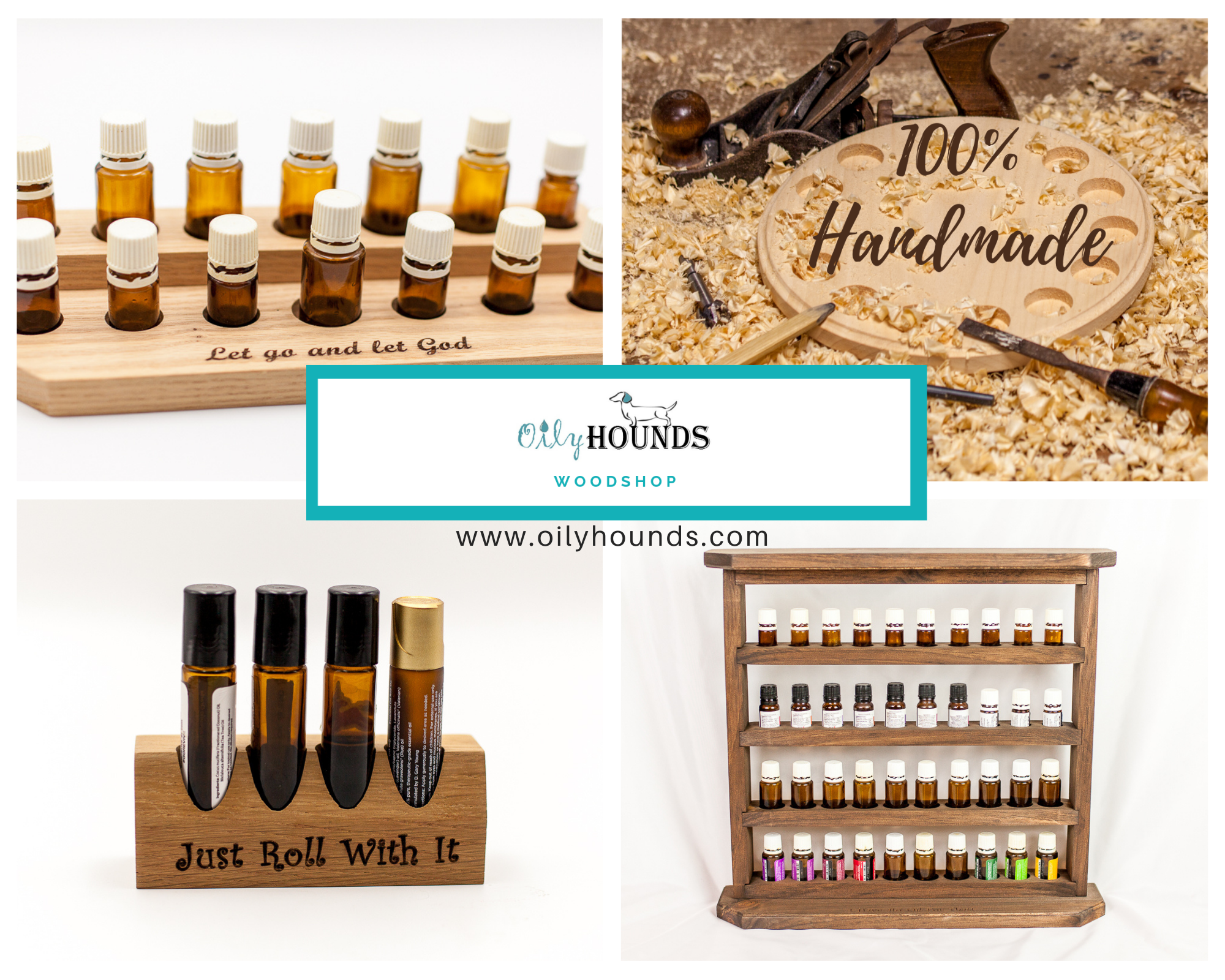 y Hounds (Mark & Angela Mohn)
Welcome to the Oily Hounds Woodshop! This little wood shop is privately owned & operated by an awesome husband and wife team, Mark & Angela Mohn. We are located in Southeastern Pennsylvania. We provides highly skilled craftsmanship in the creation of each organized design to hold and beautifully display your essential oil bottles. Everything we create is 100% handmade! Check us out during the 2021 AromaSharing! We are offering an extra 20% off your purchase this year from 6/9 to 6/16.