Jun 10, 2020 03:48 PM Central
AromaSharing LLC

Welcome to Day 7 of AromaSharing! Only 7 days left to grab all the oily goodness from one place! Register here to shop ALL our vendors:
aromasharingonline.com
Here is the link to the previous posts if you need to review a vendor or are just now joining us!!
Here are our Sponsor Spotlight Exclusive Emails:
Now presenting todays vendors!
Downline Leaders
hip (Eric Walton)
Everything rises and falls on leadership!
Downline Leadership is the ultimate guide to leadership development in the network marketing world! Get ready for the most impactful ten leadership lessons you have ever been a part of. Each of these modules has been carefully crafted to strengthen your network marketing leadership while pulling the very best from you. Downline Leadership was designed to answer the question asked by so many multi-level marketing business owners: "How do we increase our leadership?" We will show you how important the ability to develop relationships is to increasing your leadership and what it means to gain influence with your team and downline.
We all desire to touch more lives and build a thriving business—and we want to help others do the same! In this book, you will learn how to use your leadership to achieve your goals!
For Love and Oils (Malea Anderson)
For Love and Oils is a whimsical line of "oily apparel" designed to bring a smile to your face and help you share the "oily love" with everyone you meet! We have some amazing specials for our AromaSharing friends!
All regular priced TEES & TANKS are $24 each or 3 for $60
Sale Rack TEES & TANKS are $12 each or 3 for $30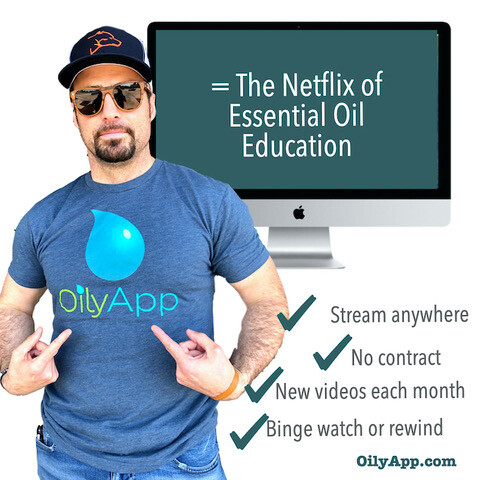 OilyApp = like having a desk reference on your smartphone. Go pro and receive all access, just like Netflix for your smartphone. Great videos, eBooks, and more. YL approved. Free gift for everyone on our website.