Jun 8, 2020 01:06 PM Central
AromaSharing LLC
Thank you all for shopping our vendors! Vendors are excited and ready to help you get your oily products!
Here is your link to shop all of our 92 amazing vendors! aromasharingonline.com.
We are including Julie Chertow's AromaDome® post again because there was an error in yesterday's post (my mistake!). Her post is below with the corrected word underlined! A LOT of difference in the word "not" and "now" in this sentence! 🤦🏼‍♀️. Thank you for your patience with my human-ness!
Here is the link to the previous posts if you need to review a vendor or are just now joining us!!
Here are our Sponsor Spotlight Exclusive Emails:
On to today's Vendors!!
Archer's A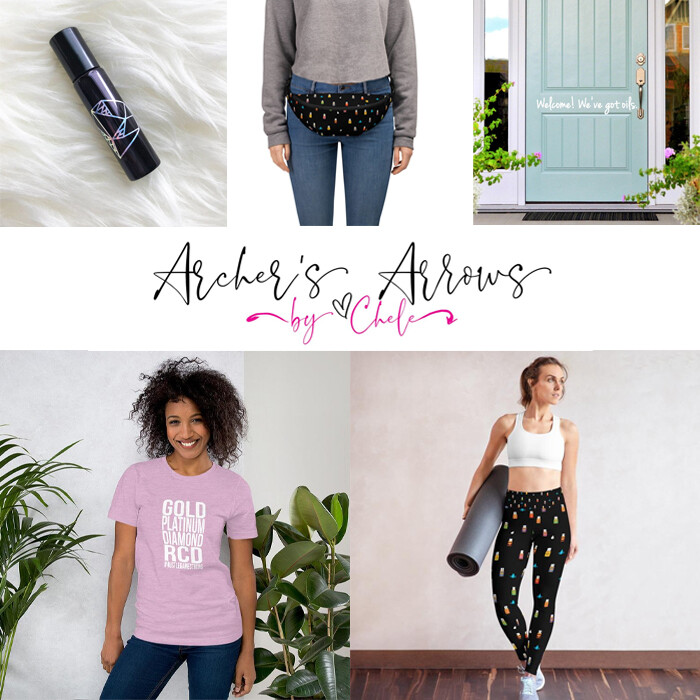 rrows (Chele Archer)
Archer's Arrows is excited to participate in their fourth year of AromaS
haring. We believe that rewarding your customers and team can be fun + colorful! We offer unique products that are designed to help make your life easier and more organized! What you can expect from Archer's Arrows?
-Medical grade containers and fixtures that are branded for your business.
-Personalized and customized apparel (perfect for your team's brand)!
-Personalized one-on-one consultation for business branding, marketing, and start-up coaching.
-Sane prices that are budget-friendly.
-Bulk Pricing.
-Branded parcels that will feel like Christmas all year long! -Great communication and customer service to meet your needs!
Chele excels in creating items for your team or customers with custom branding, custom designs. No request is over the top or too bizarre!
We are excited to help your business grow by incentivizing your team, and customers. We look forward to making your world more

co

lo

rf
ul!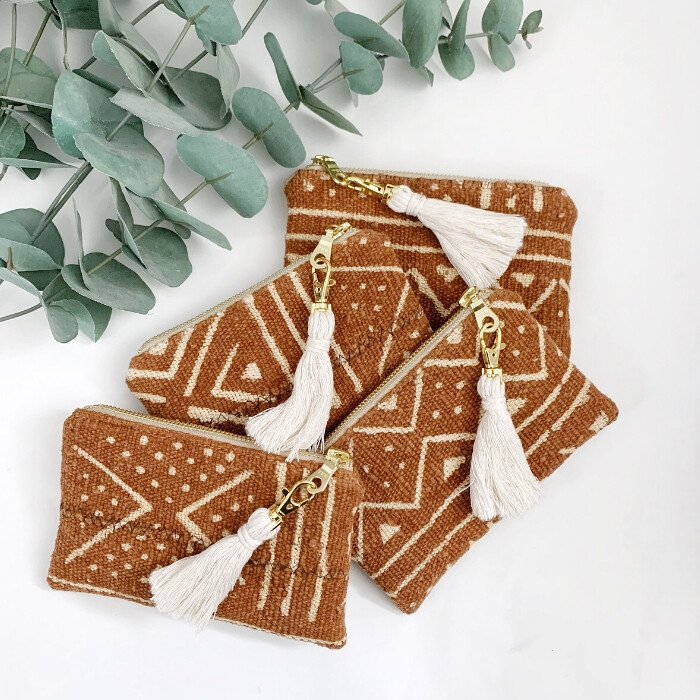 Crimson + Scarlett (Nicole Barley)
Crimson + Scarlett is a perfect source for oily accessories such as Thieves keychains, oil pouches, diffuser necklaces and more. We are super excited to be a part of AromaSharing 2020, use coupon code AROMA at checkout for a special discount!
Oily Hou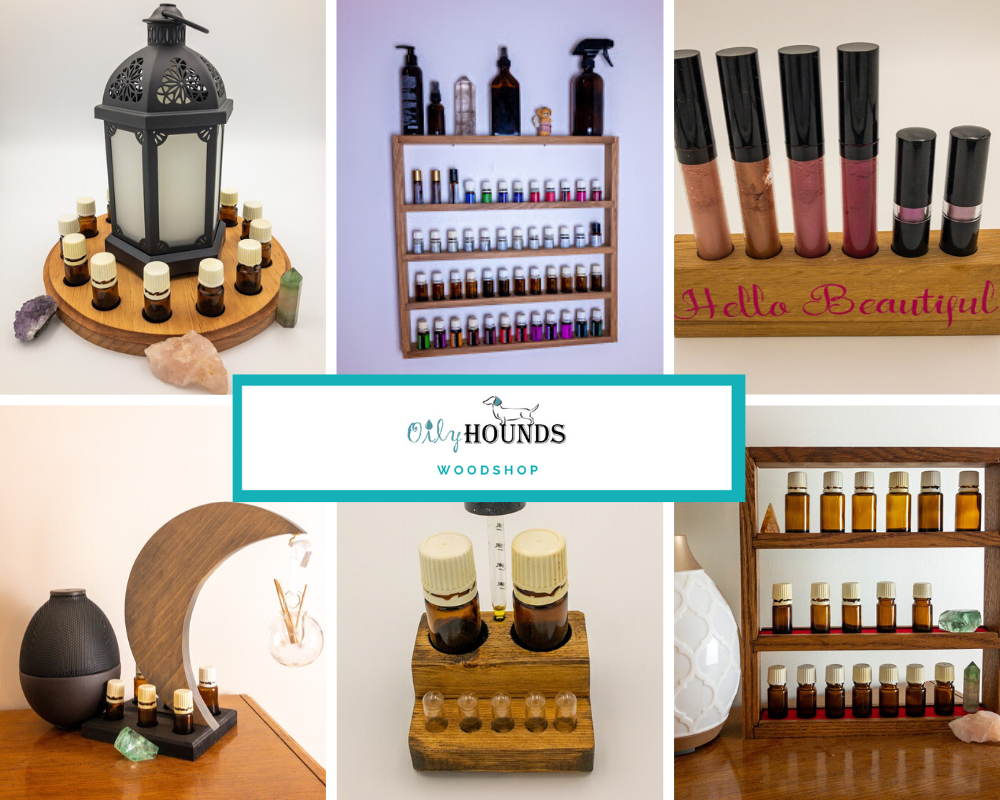 nds
(Mark & Angela Mohn)
Welcome to AromaSharing 2020! We are super excited and blessed to be a part of this online experience!
We are the Oily Hounds (owned & operated by Mark & Angela Mohn).
We help to get the oil-minded & wellness community organized! Who doesn't love organized oil bottles?
All our creations are handmade with love, out of Pine or Oak. And we provide high quality craftsmanship in all we do!
If you don't see something, we can create you something unique to your personal space and needs. Let us know!
We are offering a **15% discount off all items in our shop during the entire AromaShare event.
Please apply coupon code AROMASHARE2020 when you make your final purchase.
We hope you'll stop by and visit us online

EssentialOilS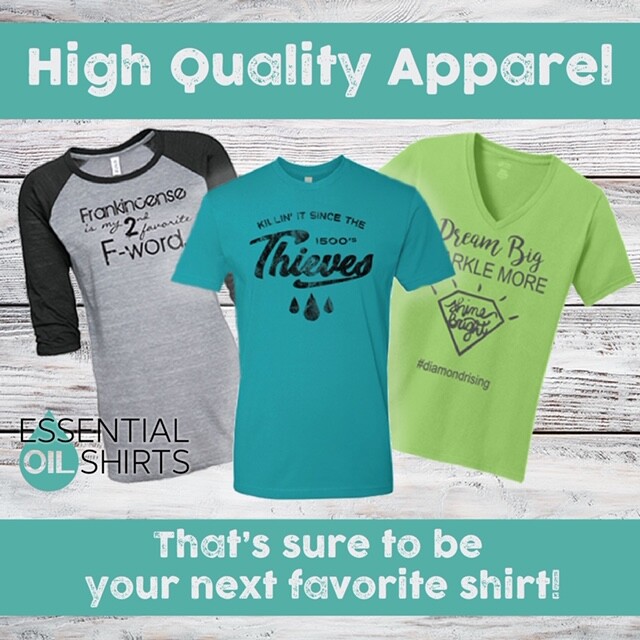 hirts-a Division of Kidd Company (Page Kidd)
EssentialOilShirts was founded because we love to print really cool shirts, and we love our YL Essential Oils. It just made sense to combine the two to help spread some oily love. We have many different styles, colors & sizes to choose from. Let's not forget the men in our lives. We have some awesome shirts the guys will wear too! Our shirts are soft, and you will love the way they fit & feel! And while you're shopping, don't forget to check out our wine tumblers, coffee mugs, oil bags and pop sockets! During the AromaSharing event we are Offering free shipping (continental US) & also a tote bag for orders over $30. Are you a team leader? We can also create your own web store for your teams apparel Just let us know at check out! We are honored to be Printing Your Next Favorite Shirt!
Aroma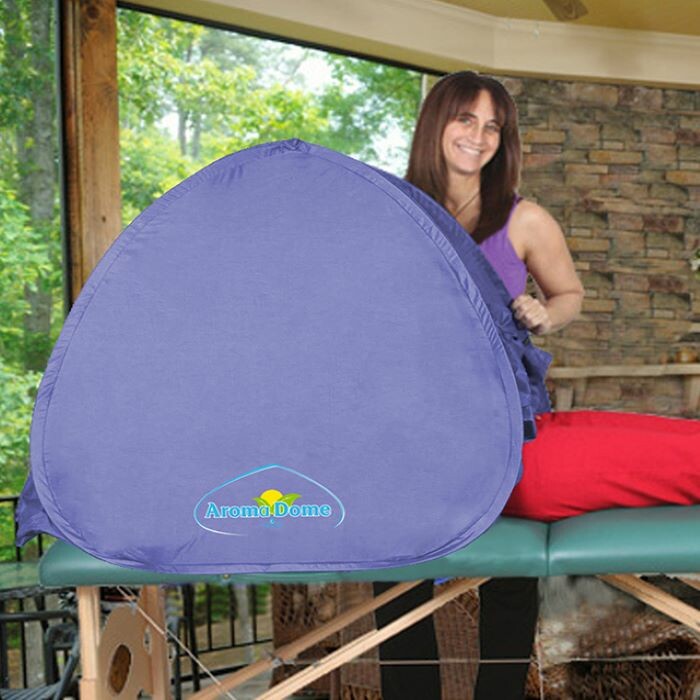 Dome® (Julie Chertow)
Thousands have already been delighted by the transformational effects of the AromaDome®, a simple-to-use essential oil delivery system designed and created by Healing Minister and educator, Julie Chertow.
The AromaDome®, an ingenious "soft" technology was originally developed to nurture profound relaxation and stimulate the body's innate healing response by providing a more efficient way to absorb essential oils. This innovation is now recognized as a leading method for catalyzing deep and long-lasting emotional healing, as well as fostering physical wellness, either at home or with a practitioner, on its own or in conjunction with other modalities.
The AromaDome® skillfully blends today's technology in synergy with the ancient wisdom and potency of Young Living Essential Oils and can be effective in stress relief, emotional release from trauma, as a personal mini-retreat to spark conscious creativity or whenever self-care is called for. **AromaSharing Event Special: 10% off any order**