Jun 6, 2020 09:35 AM Central
AromaSharing LLC

Welcome back and Happy Saturday! 🎉 Register to shop:
aromasharingonline.com
We will have 4 emails that are exclusive to our 4 sponsors! They stayed with us or decided to join with us immediately when we decided to go virtual and we are so thankful for their faith in us and their support! Our next sponsor is GetOiling. They have facilitated your AromaSharing shopping experience this year, as this entire event was created on their YL-exclusive platform! Greg and Amanda Kilwein created this platform and have worked so hard to build this experience for you and we wanted to do a shout out to them!! On to our sponsor email!
Hey there YL Family!
We're so honored to be part of this historic event, and to have played a part in bringing this experience to you on our platform. We are an entire online business management and marketing suite built by and for Young Living distributors exclusively.

When Greg created the private members' area feature for our community, we never imagined that would result in bringing everyone together in such a big way. Thank you for being here, and being part of this amazing global family. We can't wait to hug you and shake your hand in person next year!
Right now, exclusive to this event, you can take advantage of a number of free giveaways, as well as access to specials that can only be found at our virtual booth here at AromaSharing. Don't miss out!

In addition to free text marketing, free domains, free marketing credits, free brand consults and more, we're giving away: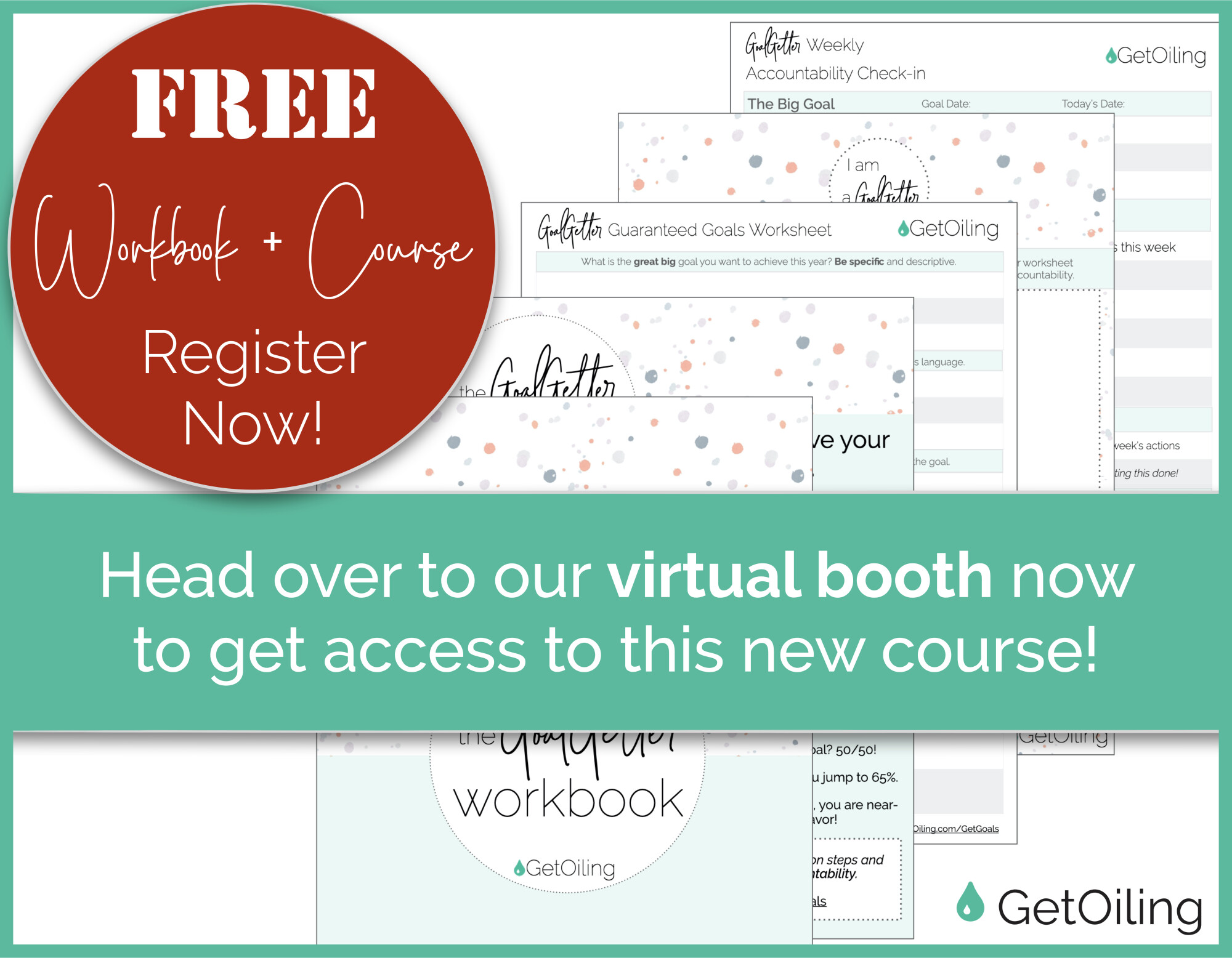 A brand-new, free course
that'll help you put a guarantee on your biggest goals. Anyone in YL can use this,
and you don't have to be a GetOiling member to take advantage of it!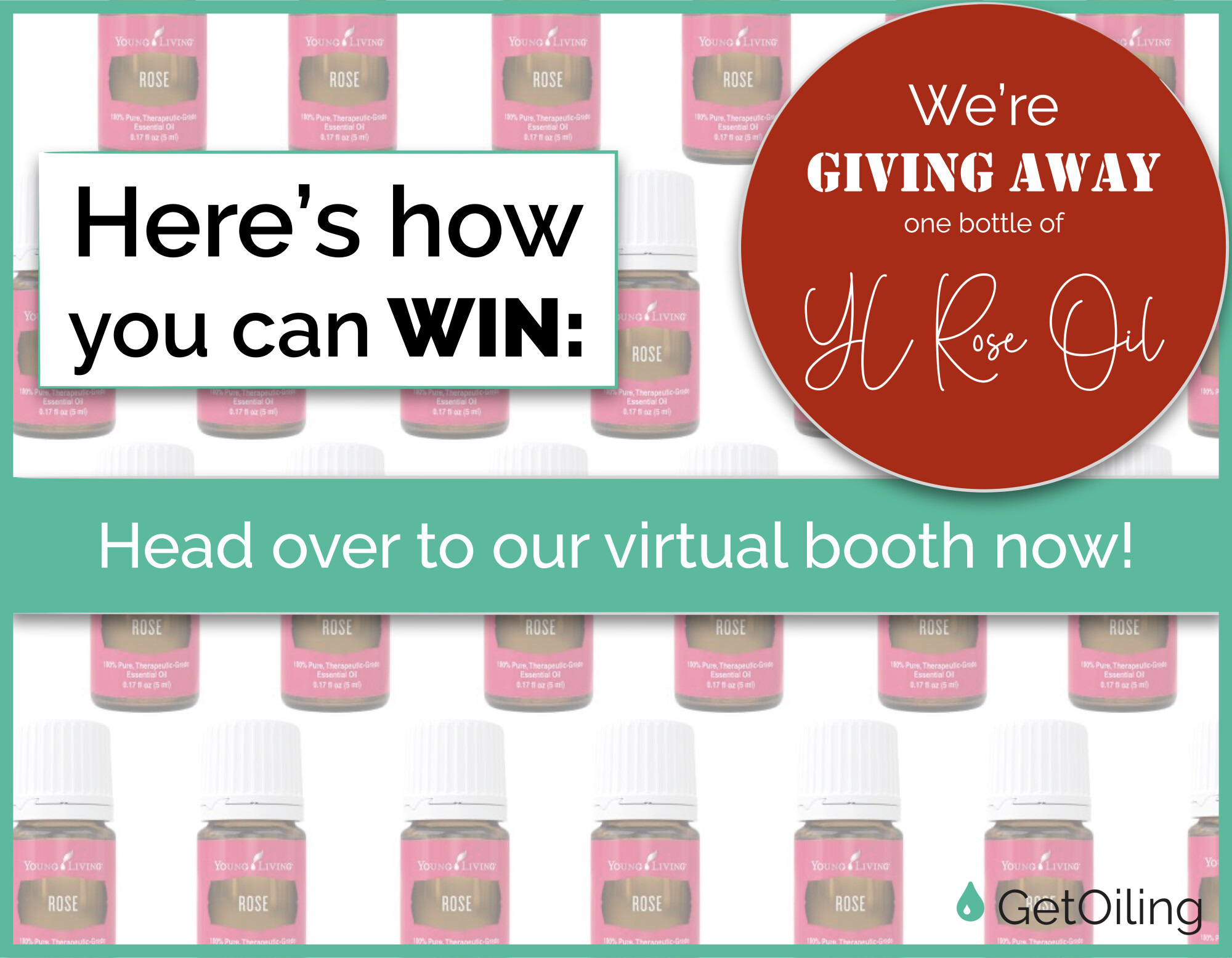 We're also giving away a full bottle of Young Living Rose Oil! There are multiple ways to enter into this drawing, and you don't have to purchase anything to enter & win.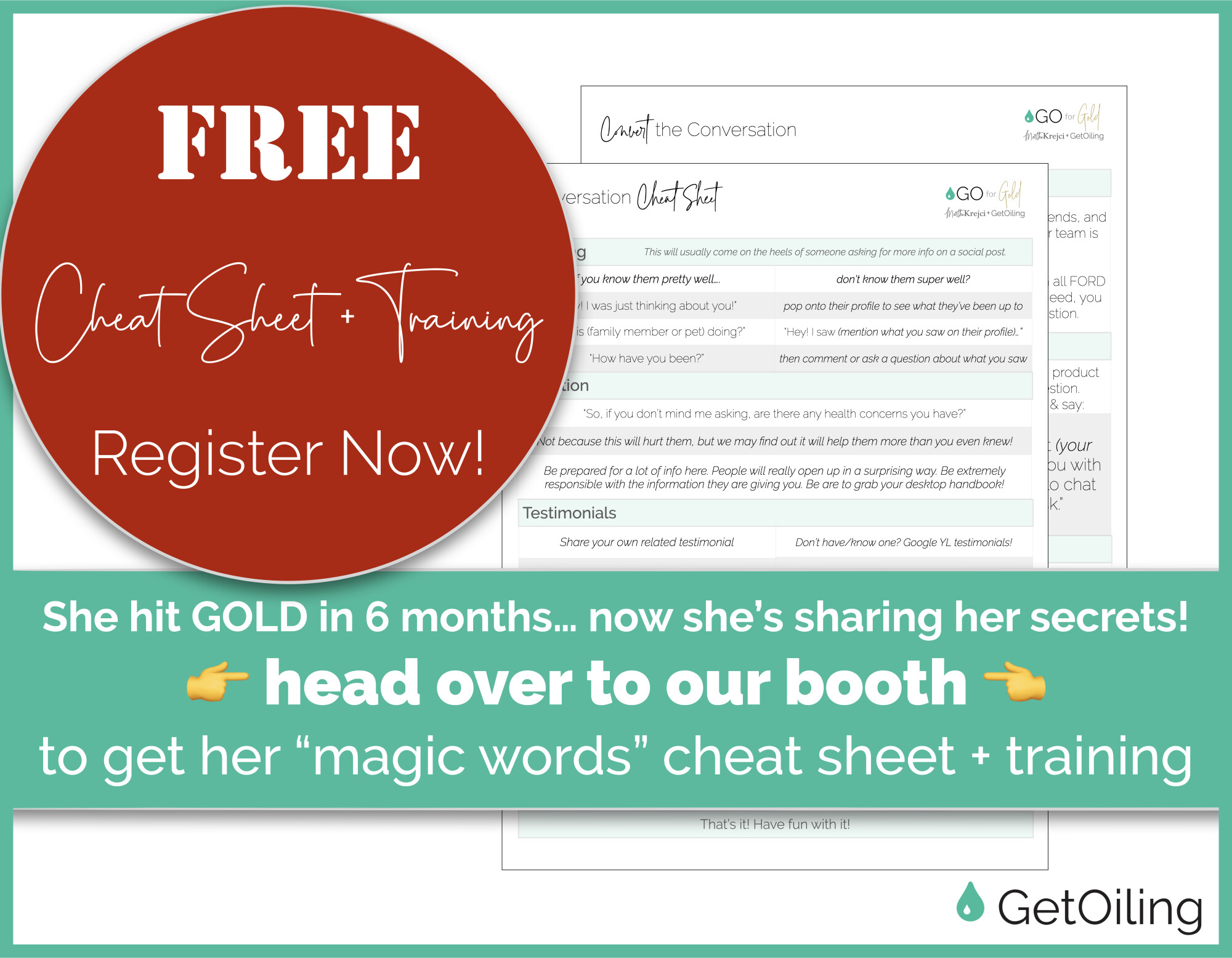 She went from 0 to GOLD in 6 months with YL, and she's sharing a cornerstone of her strategy and a live training for free with this community! Get her cheat sheet and sign up for the training at our booth!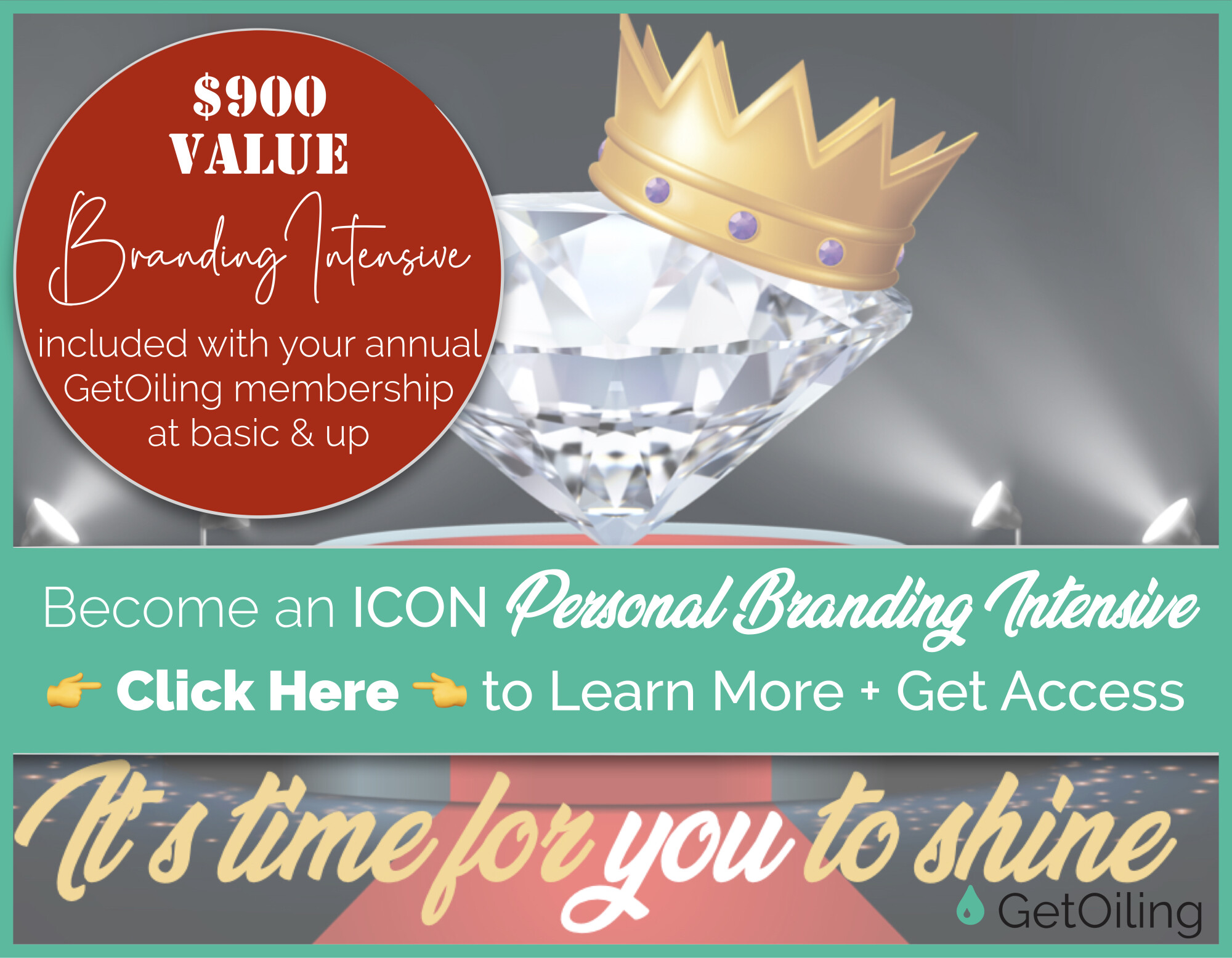 The Become an ICON Personal Branding Intensive is back and better than ever, and you can get it free with your new or upgraded GetOiling membership. Come check out our booth for more details!
There is no better time than now to set yourself apart online and equip yourself with the tools you need to grow your business from anywhere. We're here to help you get it done--and you don't have to be a tech wiz or graphic designer to pull it off!
See you at the booth!
The GetOiling Team