Jun 7, 2020 09:01 PM Central
AromaSharing LLC

Hi there AromaSharing Shoppers!
Are you all registered to shop? Have you already been to the site?? You have 10 more days to shop and savor all the oily goodness!! www.aromasharingonline.com
Below are links to past Vendor Spotlights for you peruse at your pleasure!!
Ready for today's oily vendors?? Here they are!
Aroma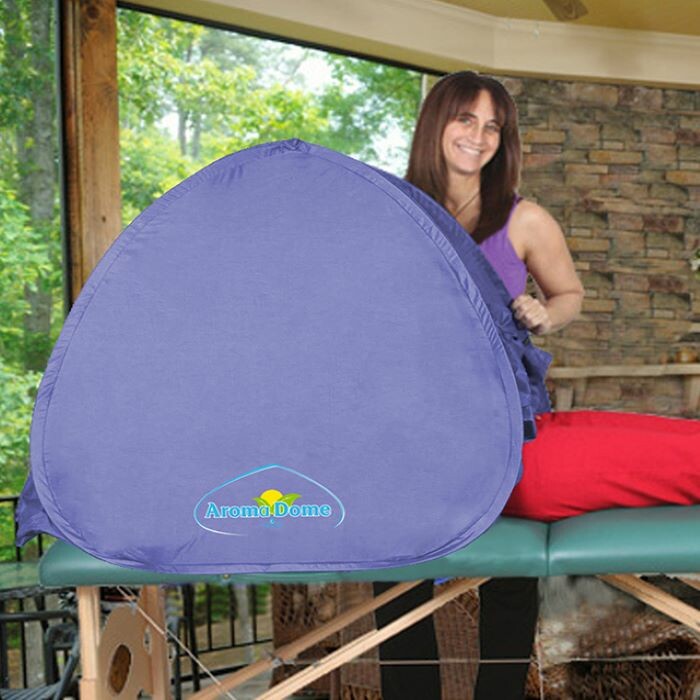 Dome® (Julie Chertow)
Thousands have already been delighted by the transformational effects of the AromaDome®, a simple-to-use essential oil delivery system designed and created by Healing Minister and educator, Julie Chertow.
The AromaDome®, an ingenious "soft" technology was originally developed to nurture profound relaxation and stimulate the body's innate healing response by providing a more efficient way to absorb essential oils. This innovation is now recognized as a leading method for catalyzing deep and long-lasting emotional healing, as well as fostering physical wellness, either at home or with a practitioner, on its own or in conjunction with other modalities.
The AromaDome® skillfully blends today's technology in synergy with the ancient wisdom and potency of Young Living Essential Oils and can be effective in stress relief, emotional release from trauma, as a personal mini-retreat to spark conscious creativity or whenever self-care is called for. **AromaSharing Event Special: 10% off any order**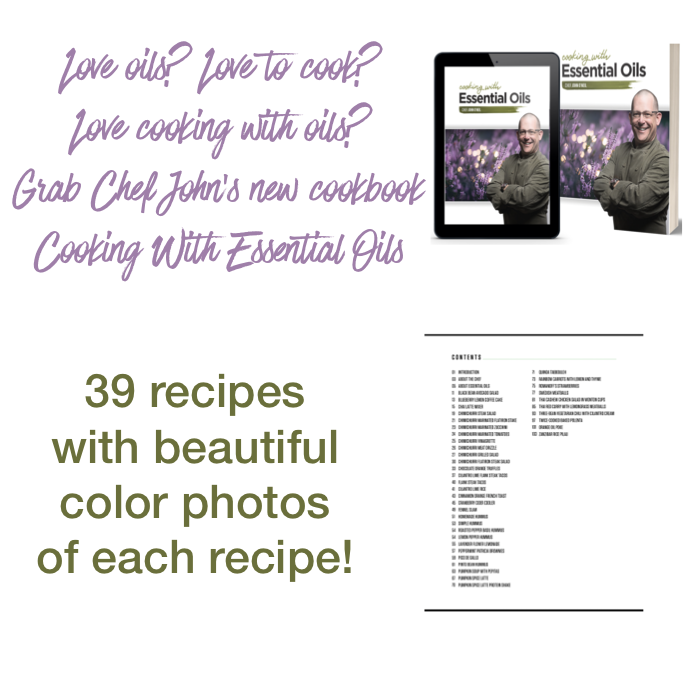 Cooking With Essential Oils (John O'Neil)
Love essential oils? Love to cook? Love cooking with essential oils? Get Chef John O'Neil's new cookbook where he compiles 39 of his own personal recipes using essential oils with beautiful color photos of each. Cooking With Essential Oils has recipes that range from simple to complex, but each will expand your use of the variety of essential oils that are safe to add to food. Try the chimichurri sauce, using lemon, parsley, and cilantro essential oils plus fresh herbs. Or the Black Bean Avocado Salad with lime and black pepper essential oils. Chef John received professional culinary training at Scottsdale Culinary Institute in Scottsdale, Arizona. He has cooked at some of the finest restaurants in Scottsdale, Arizona and Dallas, Texas. He brings his vast knowledge of food science to the oily world. Paperback and digital versions of the book are available now. Get your copy today!
Adapting Raindrop (Christina Hagan)
Do you love Raindrop, but still have questions about the technique?
The goal of The Raindrop Resource Guide it to help you to feel confident in tailoring your Raindrop to fit the current wellness needs of your family and friends.
In the program you'll learn:
- How to reduce the chance of unexpected detoxing

- How to choose oils to add to the Raindrop
- How to replace oils used in Raindrop

- The "System Support Raindrop"
- How to give Raindrop if you don't have a massage table

- What to do if you receiver gets stuffy sinuses
- Advice on the topics of kids, babies, pregnancy, autism, cancer, and more!

*You'll have lifetime access and receive all the updates as the Resource Guide grows!
*This program included videos plus a downloadable 56 page book.
*Find all Adapting Raindrop Programs in the Books category!
Simple2Sw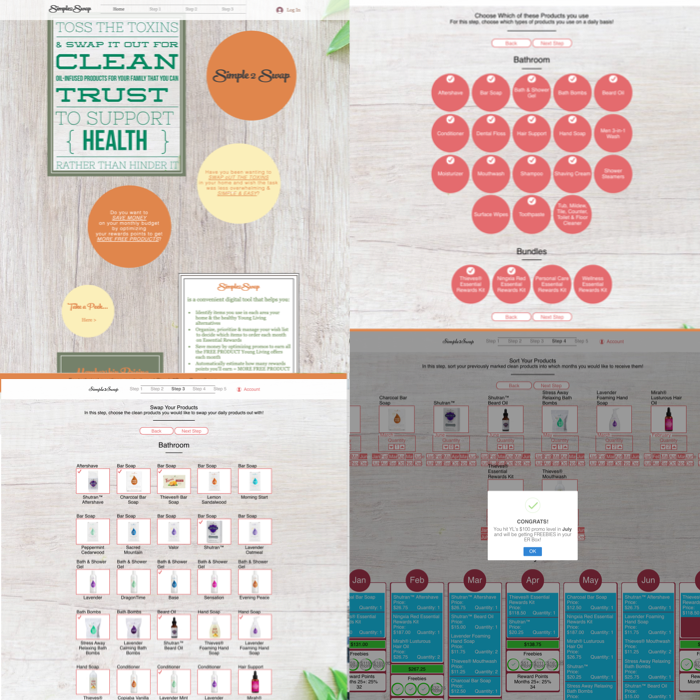 ap (Joelle Kekhoua)
Have you been wanting to swap out the toxins in your home …but have been a little overwhelmed by the task and are not sure where to start?
Are you making the most of Young Living's Essential Rewards loyalty program to get FREEBIES every month and rewards points to spend on household products to save you money on your monthly budget?
Simple2Swap will help you organize, save money, get clean products FOR FREE every month and toss the toxins one small area at a time … truly making it SIMPLE 2 SWAP!
Simple2Swap is a:
~Convenient Digital Transfer Buying Form

Click on focus areas and items you use to identify healthy Young Living alternatives (Includes ALL the non-oil products that Young Living currently offers). ~

Wish list & ER shopping organizer ~

Monthly management system for getting the most FREEBIES & rewards points to spend


**TADA! Simple2Swap!!**
Essential Ink
(Jada Bo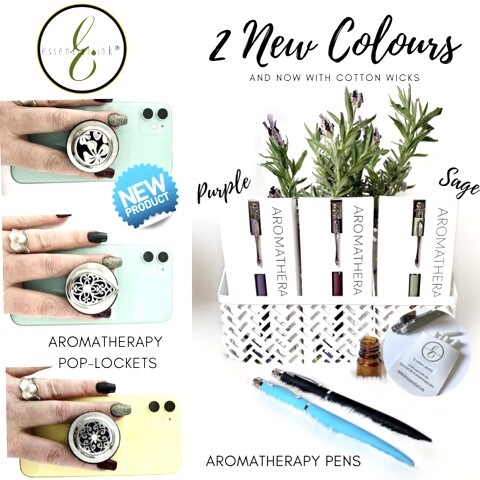 hmer)
Fall in love with writing and journaling! The Essential Ink Aromatherapy Pen will help bring inspiration and clarity. Use it for work or school to help you stay focused and calm. Believe me, this will become your favourite pen! This luxury style refillable ball point pen, is not only a personal diffuser, but can be used as an inhaler as well. Available in 5 colours, simply add a few drops of your favourite essential oil to the cotton wick, slide it in to the barrel of the pen, thread the filling cap into the top, and inhale your inspiration. Each pen comes complete with 5 cotton wick refills, 5 cotton pads, a pad removal pin, an ink refill and a black velvet storage pouch. This year we are also excited to introduce you to the all new Aromatherapy Pop-Locket®️ Phone Grip. We all have a smart phone and this is another way to enjoy your oils on the go! I will be offering FREE SHIPPING as well as bulk discounts during AromaSharing!