Jun 3, 2020 12:05 PM Central
AromaSharing LLC

The first AromaSharing Online opens tomorrow! We are so excite to share our creative vendors and their products with our oily community! For the first time, EVERYONE can shop for all things oily!
If you have missed the prior emails, here are the links so you can browse the vendors in those!
Preregister here:
www.aromasharingonline.com
Shoppers can go to the website to register and participate any time during the event! June 4 @ 9am Eastern-June 17 @ 9pm Eastern. Best part? It's Free!
Here's our vendors for this spotlight!!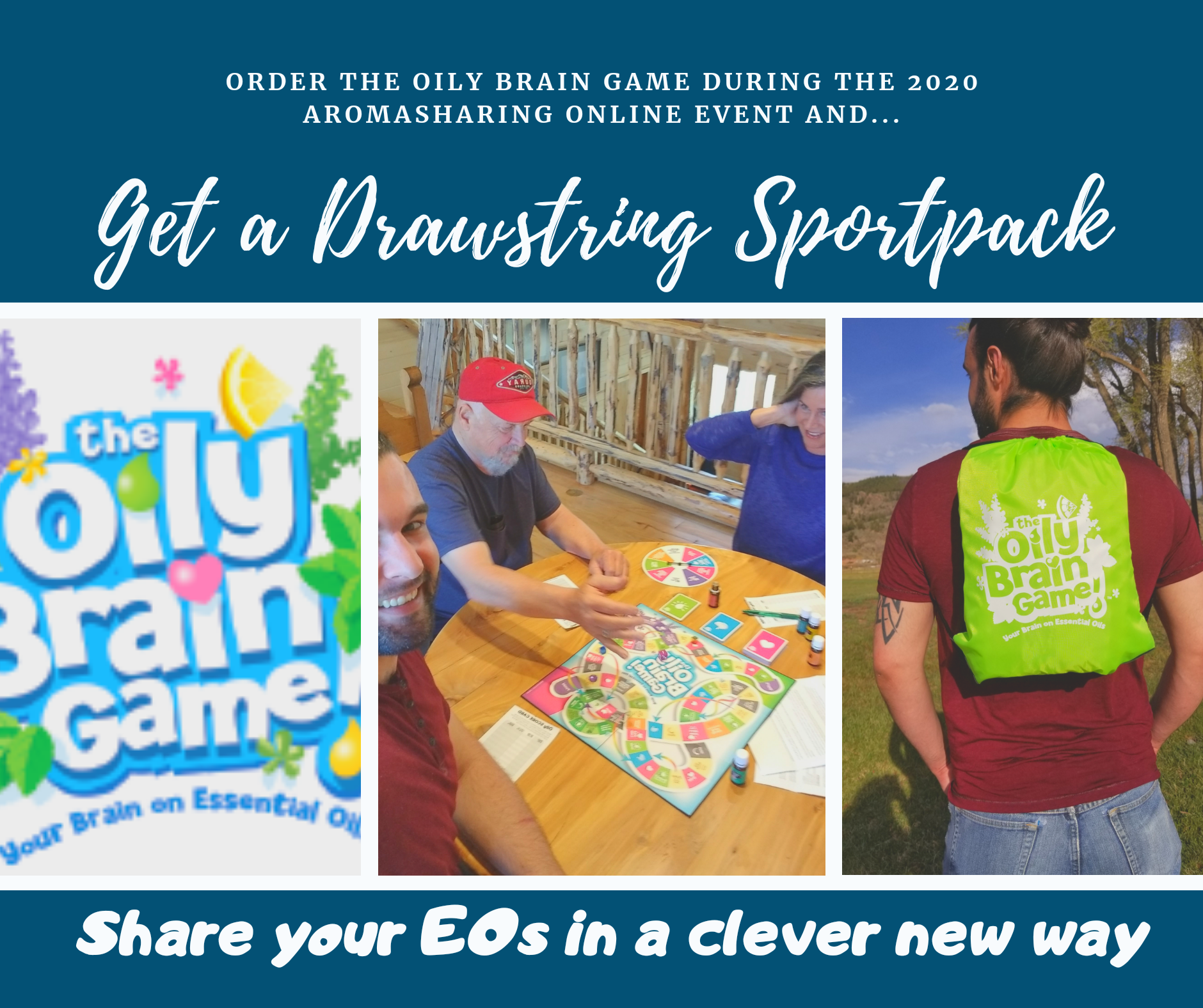 the Oily Brain Game
(Karlyn Abdalla)
Join your friends on an Oily Journey filled with high frequency EOs, oily hacks and pointers, farm excursions, and fun and easy learning along the way!
The Oily Brain Game is an EXCITING WAY to share your love for essential oils and how they support our systems.
Travel the brightly-colored course sampling oils, collecting points, meeting brainy challenges, and outwitting other players (or at least attempting to).
Be the first to cross the Finish Line and get extra points, but be prepared for another player to bring you back into the game with a well-played Wild Card!
The Oily Brain Game is suitable for ages 7-100+. It's GREAT for a Game Night with family and friends, a Lunch and Learn or use it to boost your business.
Order it today and get started oiling and playing!! It's time to VIBE UP your world!!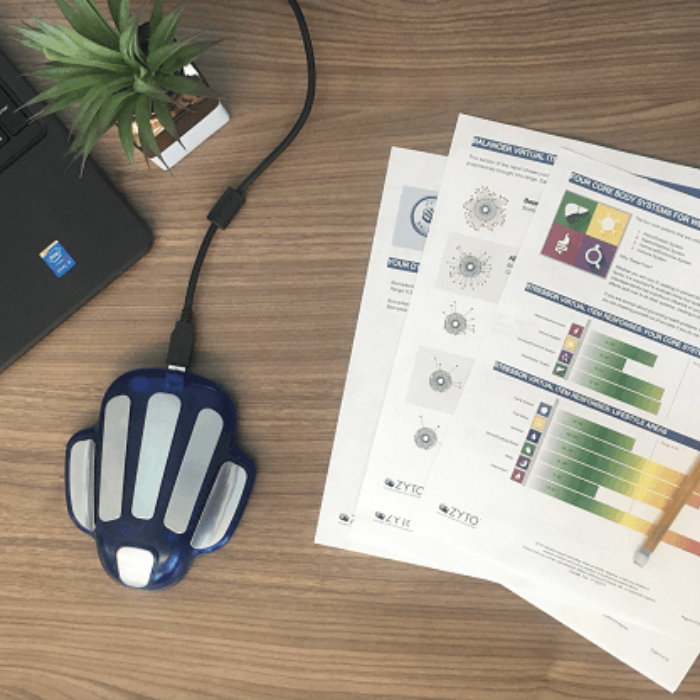 Bella Vitality (Tina Serra)
For over 10 years I've used ZYTO and I'd like to share with you my tips and tricks. **During our event receive a rebate and my ebook for Free by using the code ZYTO2020**
If you already have a ZYTO and just just wan purchase my book it will be available.
6 reasons why you should get Zyto Biocommunication Software for yourself, your family or a technique to build relationships and grow your Young Living business
**Insight into your wellness journey--What may be keeping you from functioning in a balanced state. **Identify your biological coherence for nutrition--Zyto scans identify which oils, products & supplements are most coherent for you
** Save money--With over 600 products in YL, this information can help you purchase with confidence. **Increased energy--Zyto helps identify your life stressors, providing information to balance your body **Track your health--Scans are in the moment, but over time may indicate a pattern to pay attention to **Verbal Communication has limitations--Asking a toddler or child with autism how they feel? Why not let Zyto open that world?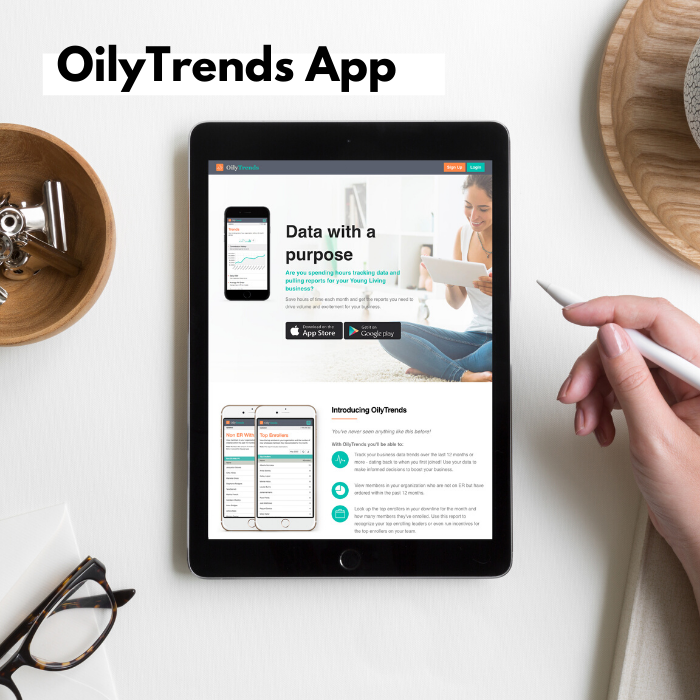 Oily Trends (Trevor Nielson)
Are you building a Young Living business? Make your life easier with the OilyTrends app.

OilyTrends is an awesome app that tracks key business metrics like % on ER, daily OGV growth, commission history, and so much more! You'll get trending for data points just like these + 16 different reports like top enrollers, reactivation report, and Silver Bound qualifiers.

You'll save so much time over tracking it yourself and be able to get reports and data you won't get anywhere else. Track it all in OilyTrends on a web browser, tablet or smartphone.

Stop by our virtual shop to learn more about OilyTrends and how it can help you. We'll have specials for those who get signed up during Convention week.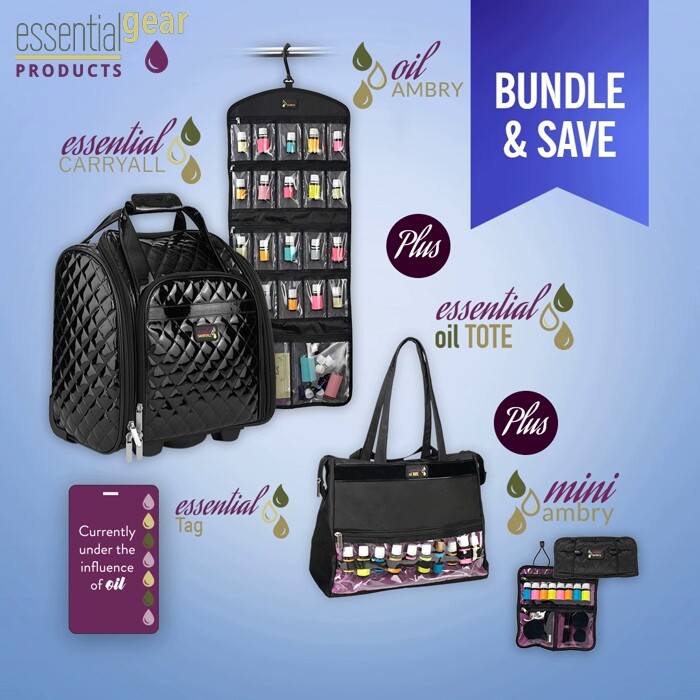 Essential Gear Products
(Diane Powers)
Are you schlepping all your essential oils around in canvas bags? Adding stickers or putting your oils in a dark boxes? Using Ziplock bags? STOP!
Essential Gear Products features Young Living Essential Oil business builder bags. These bags neatly hold your brochures, diffuser, cords, laptop, reference guides & lots of oils! All have neatly placed pockets and designated area for all of your Young Living Essential Oils & accessories. Be stylishly prepared with this bundle. Includes everything you need to move your business forward. Remember you never have a second chance to make a first impression. Come and see us at the incredible learning and shopping event of the year – AromaSharing 2020!!
Culinary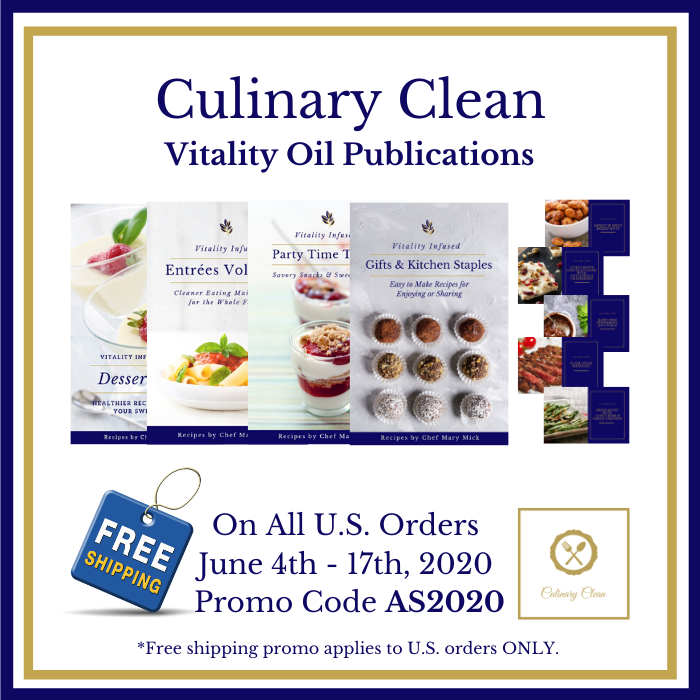 Clean (Mary Mick)
Hello Everyone!!! I'm Chef Mary Mick, Founder/Owner of Culinary Clean. My Cookbooks and Recipe Cards are collections of delicious, allergen friendly recipes crafted with Vitality Oils. Individual Cookbooks, Collections, Recipe Cards and Bulk Buys are available. These inexpensive books are great for yourself, as gifts, for Team Building, for Make & Take events or Vitality Oil classes. I'm offering FREE SHIPPING on all U.S. orders with Promo Code
AS2020
June 4th - 17th, 2020.
Here's what you can look forward to in all Culinary Clean Cookbooks & Recipe Cards:
*Allergen Free/Friendly
*No Refined Ingredients
*Kid Approved.
*Picky Eater Approved
*Healthy Fats.
*Healthier Sweeteners
*Vegan/Vegetarian Options.
*Keto Options.
*Easy to Prepare
*Easy to Modify.
*Clean Eating Savory & Sweet Recipes
~ ~ ~ ~ ~ ~ ~ ~ ~ ~ ~ ~ ~ ~ ~ ~ ~ ~ ~
Emails will come daily during the event so everyone can see all our vendor spotlights early in the event!
Thank you!! We love our shoppers! ❤️
Kathaleen May & Sandra Bolognia
AromaSharing Coordinators