Jun 1, 2020 09:58 AM Central
AromaSharing LLC

Welcome to our AromaSharing Vendor Spotlight!!
This is email # 5 where we feature our amazing vendors! Are your wallets crying yet? I know mine is! Soooooo many creative people and wonderful items!!
Here are the links to the other emails if you are just joining us! The one on May 18 will explain everything!
Here are todays vendors!!
FRUMPLES (Paula Knudsen)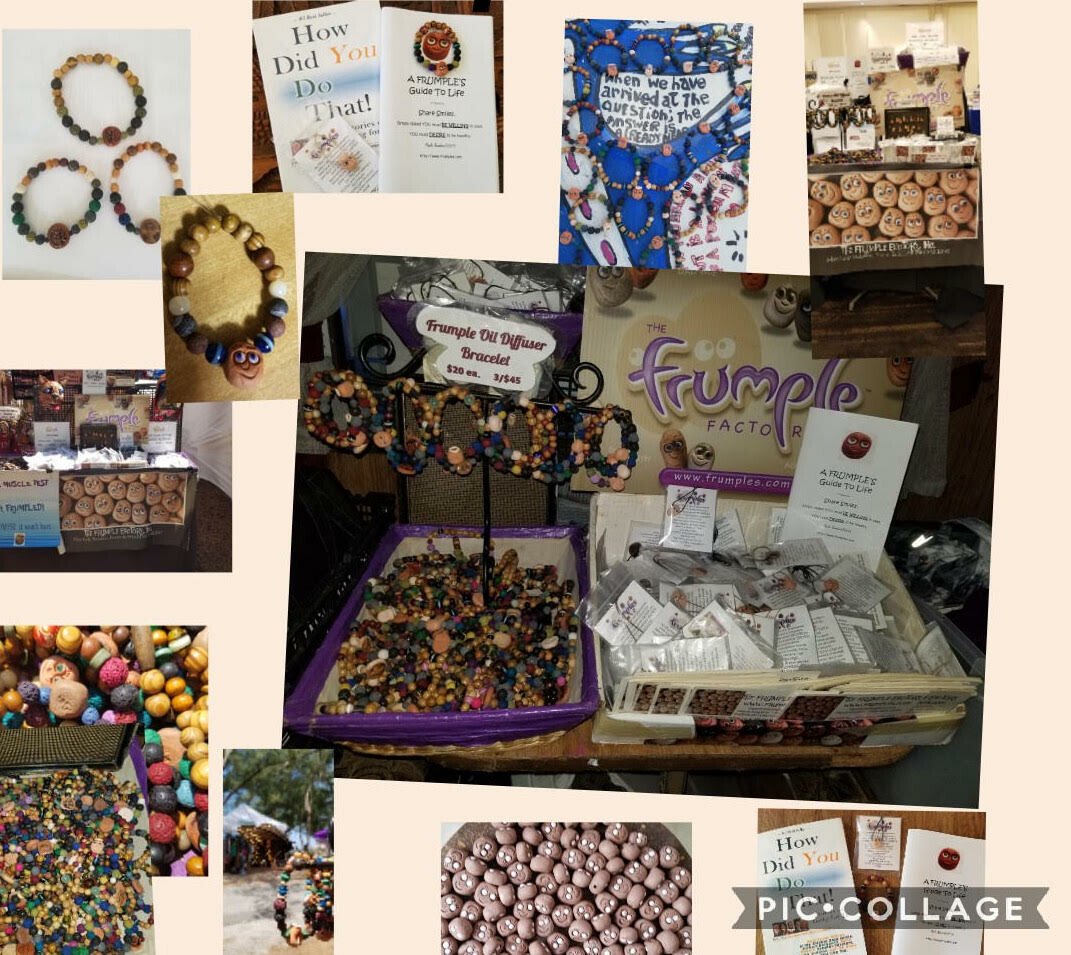 My FRUMPLE journey began from a dream Oct.7,1997. The first ones I made were on Oct.8.
I was invited to speak at an event about diet change to help kids focus. I gifted everyone a smiling FRUMPLE and a Doctor came to thank me and said his son created a machine that would raise the vibrational frequency of the FRUMPLE, to help ground and focus. Every FRUMPLE I ever made gets upgraded remotely with every new batch.I make them out of clay and they go through 3 frequency processes. They have calmed dogs afraid of thunder, kept lettuce fresher longer in the refrigerator and have been known to help athletes succeed. In a pocket, on your neck, wrist or ear worn every day, removed at night. Add a YL oil and viola, magic.. FRUMPLE ON...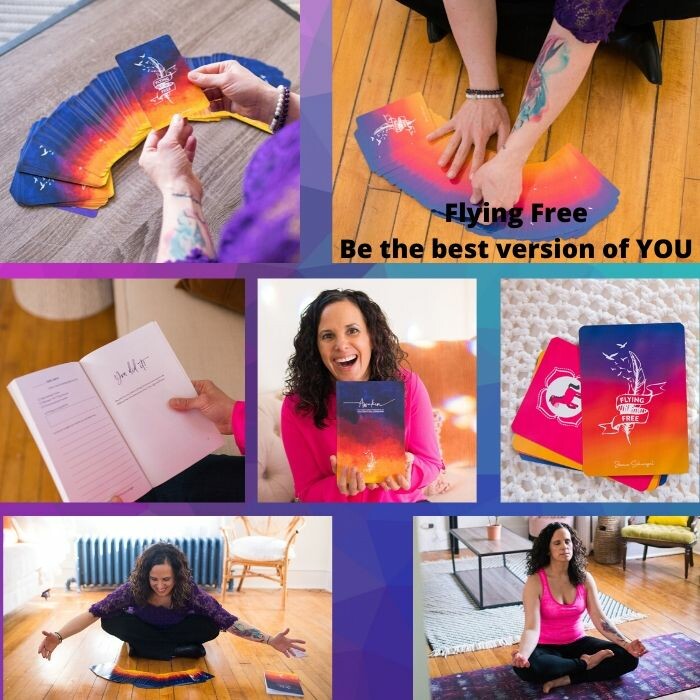 Flying Free (Jamie Schwegel)
I am so thrilled to be sharing with you some pretty amazing tools that can connect you to Mind, Body, and Soul to live your best life. Who would have guessed that by what we SAY and what we THINK can radically change our lives to the best versions of us. My "soul" goal with the Flying Free Products is to "awaken" you to your pure potential and consciously have you become aware of how worthy and how amazing you are! You are pure Love, you are Pure Joy, and you are perfectly created in true divinity. Fly Free friends and break free from the lies that fear and unworthiness can take you captive if you allow it. The Flying Free tools and products will guide and assist you as you raise your frequency and embody yourself into a higher state of gratitude and pure potential.
Cu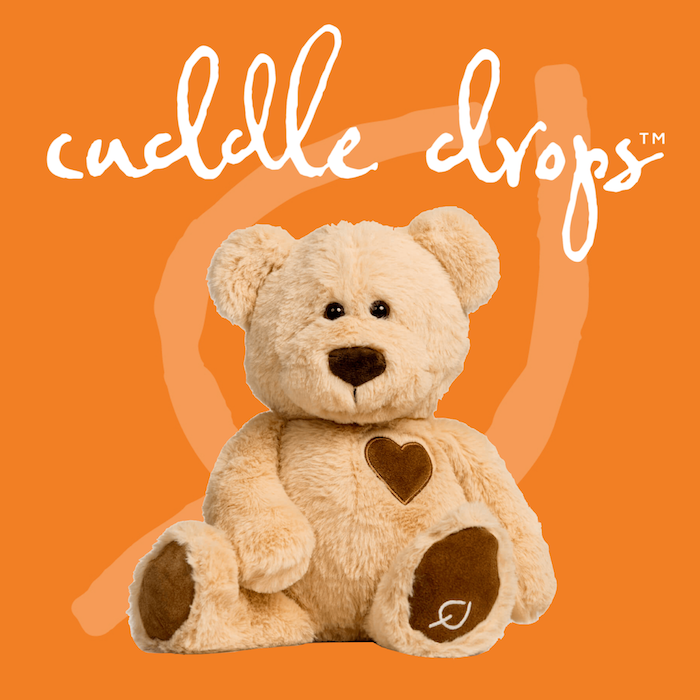 ddle Drops (Craig Wigginton)
Cuddle Drops has three flagship products that let parents and grandparents encourage their littles to make good choices and develop healthy habits at an early age.
The Sunflower Storybook - Inspired by a true story, The Sunflower is a delightful way for kids to discover what essential oils are and why we use them. It's a storybook about the healing power of essential oils written just for kids.
Cuddles the Bear - Cuddles is a high-quality teddy bear with genuine leather pads on his heart and feet so kids can diffuse their favorite essential oils right on this adorable stuffie.
Affirmation Cards for Kids - Our Affirmation Cards are designed to stimulate conversations with kids about how they feel and what essential oils they can use to support their feelings.
Oil J ourney Kit(Arden Tomosky)
Hi friends, I'm Arden! When I started my oil journey several years ago, there were only dark amber, and cobalt blue essential oil rollers. They were boring and bland! As new cute bottles and rollers started to pop up, it was so difficult to find one place that had everything, causing me to pay multiple shipping charges from different retailers, and it was so time consuming tracking down different orders & shipments.
Friends, I've got your back! I have put together some of my favorites and packaged them in the cutest little kits. You can gift these to new members, host a DIY party, treat yo' self, and for new rank gifts! **Use PROMO CODE: AROMA for a free social distancing share kit with any $100 glassware purchase.** (A portion of our profits will be donated to the Young Living Foundation.)
Wyld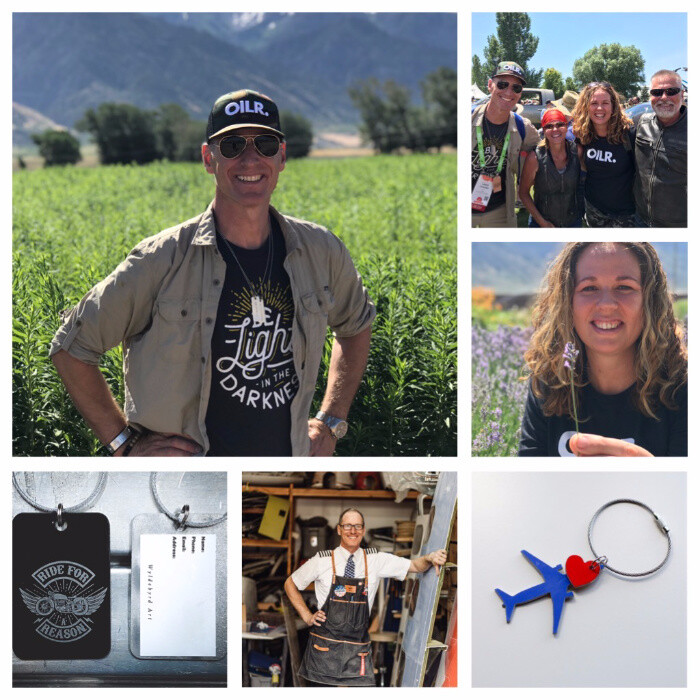 ebyrd Art
(Lance Lockhart)
Wyldebyrd Art is artist, pilot, and oiler Lance Lockhart, married to Jamie with two boys, Lucas Wylde, and Judah Byrd. My goal for being a vendor at AromaSharing is to raise money selling the Ride for Reason luggage tags for the Gary Young Foundation. YL is a relationship business, which is about connecting and serving people. I love how our friends Randy and Robyn Murrah and Scott and Brenda Schuler are leaders displaying this in action.
Besides the proceeds being donated to the foundation the luggage tags are a great way to build community and displaying your support. They make excellent conversation starters and are made locally in Phoenix where I live. Please join me in supporting the foundation with your purchase. Thank you!