May 27, 2020 02:29 PM Central
AromaSharing LLC

Email # 3! Here are 5 more of our fabulous vendors! If you missed our other vendor spotlight emails, here are the links!
Preregister for our first AromaSharing Online
here
!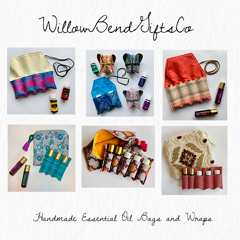 Willow Bend
(Allison Schermer)
Hi Everyone!!!
We are Sharon and Allison, a mother/daughter team and the owners of Willow Bend. We are excited for you to check out our beautiful hand crafted, lined and padded essential oil bags and wraps.
We think you will love our unique product that we call; The Wrap!!!!! They are easy to use: slide your oils in, fold fabric envelope down to protect oils, fold in half lengthwise, and wrap it up with the faux leather tie. Easy and convenient!
All essential oil bags and wraps are lined and padded for bottle protection. We have a variety of sizes, fabrics, and styles and are especially proud of our Moroccan bags with fabric handpicked in Morocco from a recent trip! All our fabrics are gorgeous and unique!
We also hand make all our zipper pulls and tassels on our oil bags.
We look forward to virtually meeting you!
Minty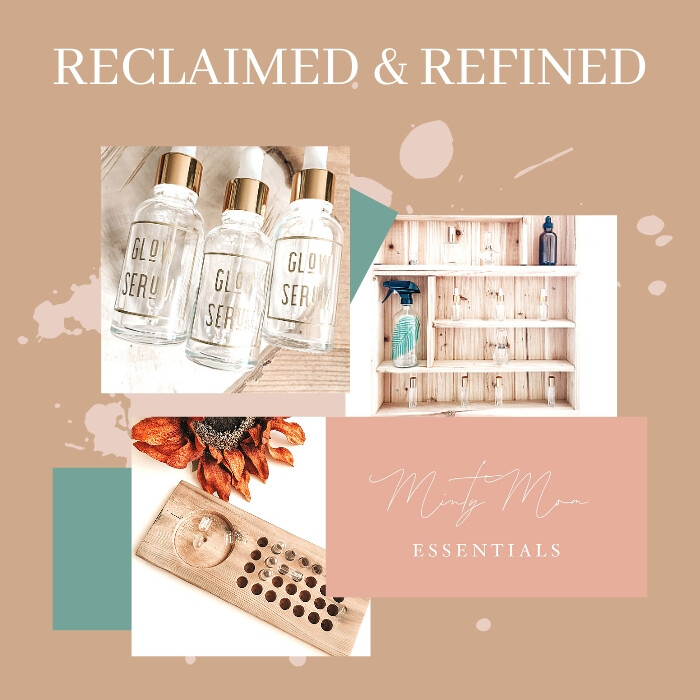 Mom Essentials
(Christy Shearer)
Minty Mom Essentials is reclaimed and refined. This husband and wife team will help you store and display your precious essential oils, perfumes and serums in wood and glass. Offering cedar shelves in various sizes, capsule stations (stop spilling drops of oil while making capsules), vinyl decals, and gorgeous Glow Serum droppers and spray bottles. Volume discounts and free shipping available.
The Oily Pet
/The Oily Crystal (
Allie Phillips)
If you are looking to safely use essential oils with your pet, The Oily Pet will clear up your concerns. Allie Phillips is a former prosecuting attorney and animal protection specialist who has taught about oils & pets for Young Living at corporate events. The Oily Pet outlines how she teaches an Oily Pet class and will give you practical tips.
And if you love pets, oils AND crystals, her newest release, The Oily Crystal, will show you how to safely blend essential oils and crystals together for people and pets. In addition to being an attorney and oiler, Allie is an Advanced Crystal Master and trained in the science of crystals. The Oily Crystal will help you understand the frequency of essential oils and crystals, how to select safe crystals, how to blend according to the Chakra system, and has 21 of Allie's favorite oily crystal blends.
REBOOT -
(Kathleen Rodin)
Would you answer these four questions?
1. Does WHAT you think, either negative or positive, affect how you feel and behave?
2. If you answered yes, WHY are you still thinking and behaving the same way?
3. HOW do you change your thinking and behaving?4. Would you like to learn WHAT essential oils to use and WHY and HOW to use them to transformyour thoughts, feelings and behavior?
Discover and apply the answer to these questions found in the pages of REBOOT.  Reawaken with essential oils – Romans 13:11  Realign your heart to truth – John 8:32, Romans 12:2  Reaffirm yourself with affirmations – Philippians 4:8. We are TEAM REBOOT! Isn't it time you live fearless and free? "It is for freedom that Christ has set us free. Stand firm, then, and do not let yourselves be burdened again by a yoke of slavery." Galatians 5:1.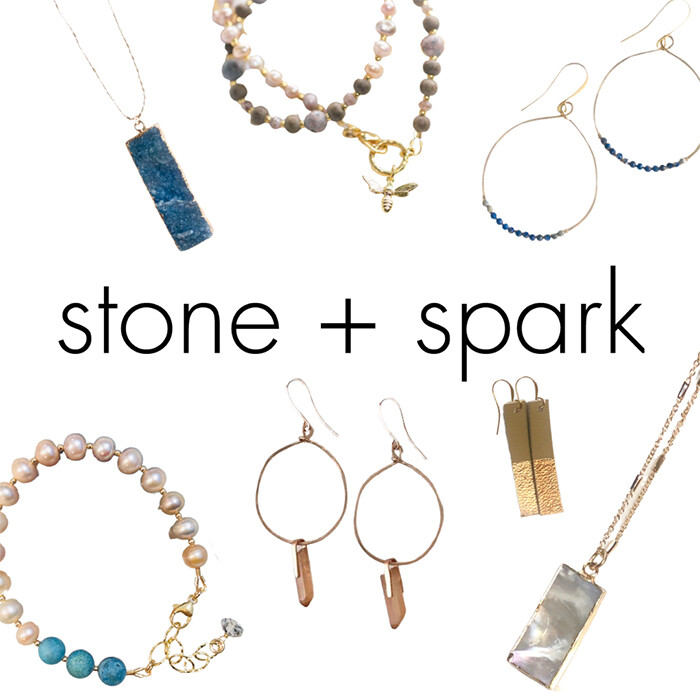 Stone + Spark (Maile Parker)
Luxury diffusing from Stone + Spark. Jewelry that SPARKS the inner you

We use high quality raw gemstones and wood in all our pieces. Crystals are an important part of each piece. They add some sparkle and good vibes. Paired with the oil of your choice, you can create a powerhouse of healing for your body, mind, and soul. We are so excited to be a part of this years Aromasharing. Our show special is Buy 3 get one FREE! Visit us and check out all our new pieces created just for you! Use code: iloveoils to get your FREE goodies!