May 22, 2020 05:53 PM Central
AromaSharing LLC

Note: This did not go out to all intended recipients, so here it is. You will get one tomorrow to catch up!!
Welcome to AromaSharing Online 2020! What a year! When Young Living went virtual, so did we! We did not want anyone to miss this amazing event just because we were not together in person. We are building an online AromaSharing website with Vendor Stores for your shopping pleasure!
Shopping dates are June 4 (9am EDT)-June 17 (9pm EDT). Since it is virtual, it will be open 24 hours/day! Here is the Preregistration Link-registration to shop is FREE this year! www.aromasharingonline.com
We will be sending one to two emails a week with 5 vendor spotlights in May and then one email a day during the event!
Thank you for joining us for our inaugural online event! 😊There will be no links in these but there will be in their stores when the shopping opens!
On to our vendors!
Carrier Stick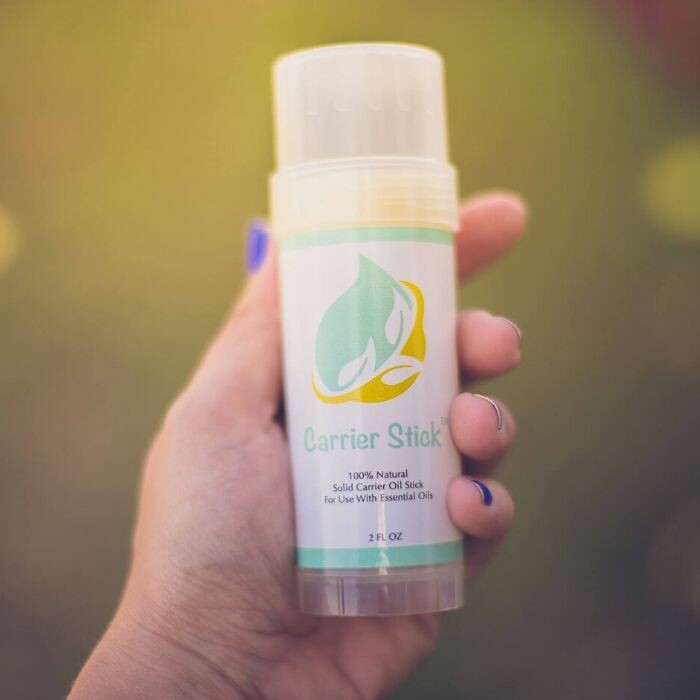 (Jessica Henke)
Standard liquid carrier oils can be messy and inconvenient to use, especially when you are away from your house, rushing out the door, or not pro-active like me with making roller balls. The Carrier Stick is a combination of several 100% natural carrier oils and butters, held together with just the right amount of beeswax to allow you to use a carrier oil in a solid form. Just swipe the Carrier Stick on your desired location topically, place a drop of your own essential oils on that swipe, and rub in. It's that simple! The Carrier Stick with its 100% natural ingredients helps hold your essential oils onto your skin to allow for maximum absorption, and leaves your skin feeling soft and nourished.
**Use discount code aromasharing to get free shipping on all Carrier Sticks and bundles.**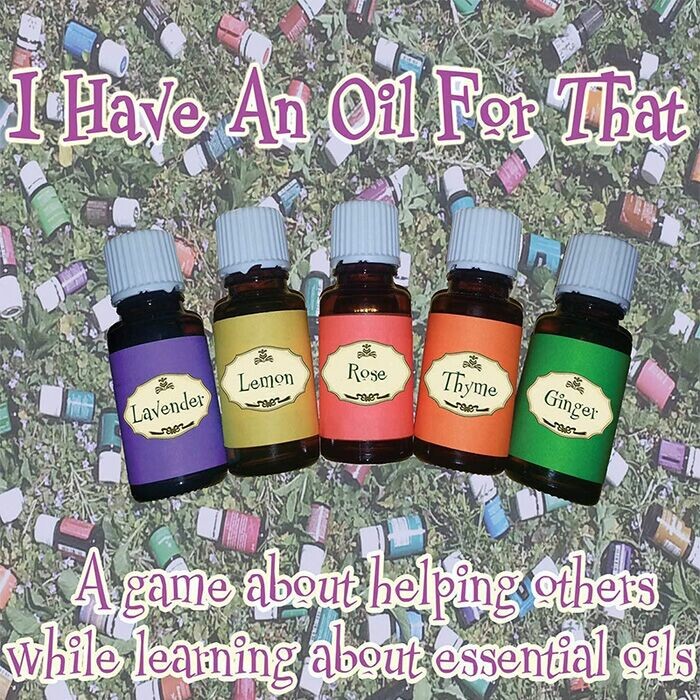 "I Have an Oil For That Game"
(Lei Ann Nichols)
This game is a fun compliant way to learn about essential oils while building confidence and relationships . 50% off during the event.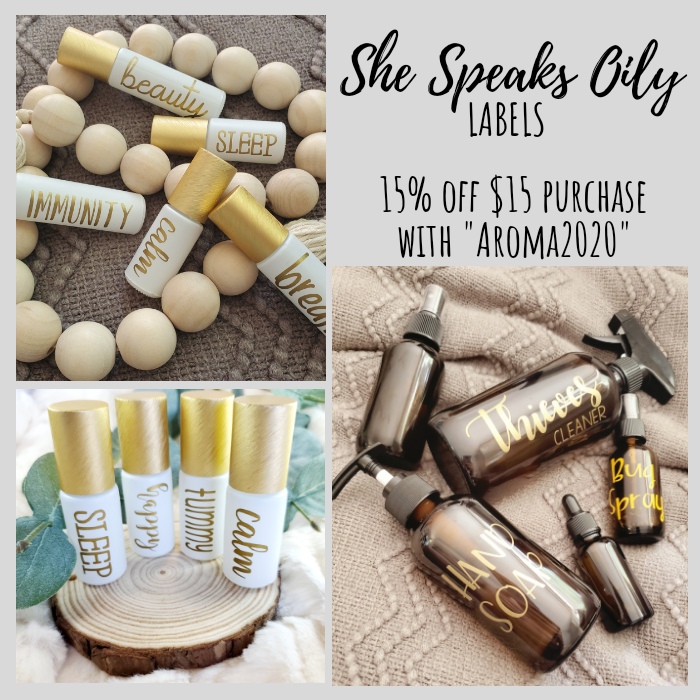 She Speaks Oily Labels (Brittany Gerth)
Handcrafted labels customized to fit all your oily and DIY needs. We offer a variety of colors and fonts for bottles ranging from 5ml to 32oz. Use "AROMA2020" for 15% off a $15+ purchase.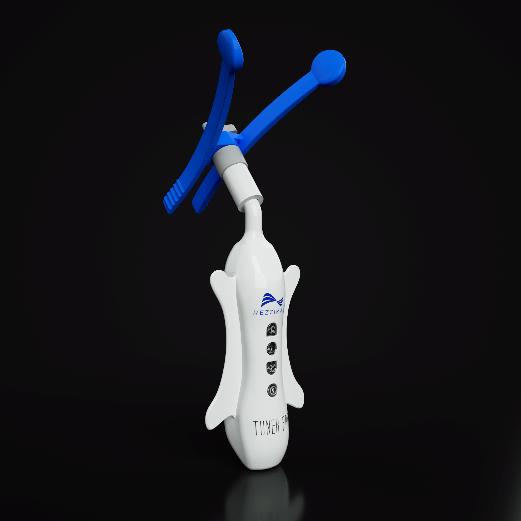 Pain Relief in Minutes
(Sharik Peck, PT) Tune Out Pain, Tune in Life
Made in the USA, our FDA cleared Rezzimax® Pain Tuner Pro is the go to oil accelerator you can use anywhere to calm pain and calm the nervous system in minutes. Backed by our 2-year bumper to bumper warranty, this is the best portable Vagus nerve stimulator. Sporting 10 levels of calibrated resonance, 11-hour battery (rechargeable), and fascia wings, all it takes is the push of a button to ease your pain. Paired with your favorite oils, it becomes part of your recipe for improved health and vitality. The Tuner Pro provides assistance for Migraine headaches, TMJ/TMD pain, Sinus problems, Neck pain, Back pain, Sciatica, Peripheral neuropathy, Restless leg syndrome, Trigeminal neuralgia, Tendonitis, Stroke, Fibromyalgia, POTS, MS, and other Autoimmune conditions. 60 day 100% buy back guarantee-Buy with confidence.
**Use discount code "aromasharing" for 20% off your Pain Tuner Pro + Free pillow and extremity strap**.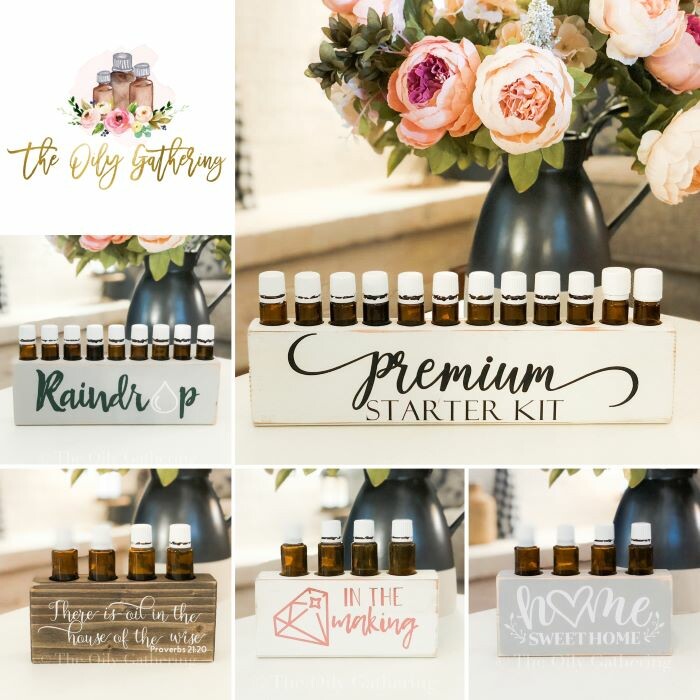 The Oily Gathering
(Christina and Don Manning)
Hello! We are Christina and Don Manning, aka The Oily Gathering! We started with an idea and a passion for expressing our love of essential oils. From our original PSK block, we have grown to offer over 50 unique designs, and the ability to custom make almost any design you like! As best friends for 20 years, we love making your ideas come to life! If we do not have a block to fit your current mood or style, then let us custom make one for you! Our blocks also make great team gifts and presentation pieces.
During this event, we are offering 10% off in our shop by using the code 'AROMA'. Please stop by and check out our shop, and as always, be safe!
We are excited for you to see ALL our vendors when AromaSharing opens on June 4!
Make the day great and keep YL oiling the world!
Kathaleen May & Sandra Bolognia
AromaSharing 2020 Coordinators